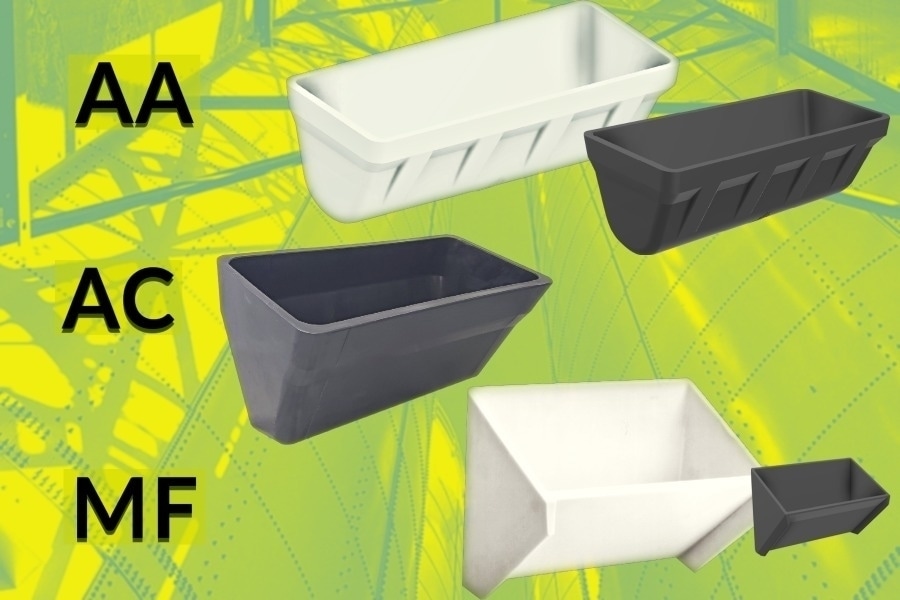 #

Product Trends
4B Group Launches Nylathane™ - The Next Generation of Industrial Elevator Buckets
Tougher than Nylon - Slicker than Urethane
4B, a world leading supplier of bucket elevator and conveyor components, announces the release of its Nylathane™ line of industrial elevator buckets engineered for maximum durability and efficiency.
Nylathane™ is a high-performance polyamide 6 (Nylon 6) based polymer that is toughened through the addition of an elastomer. Typical applications include ultra-high performance elevator buckets for high impact and high wear resistance industrial applications. Using Nylathane™ in lieu of steel can reduce part weight by as much as 75%. Lighter buckets can prolong the life of costly components such as elevator belting or chain, can help reduce energy consumption of the equipment, and can help improve personnel safety while handling the parts. Nylathane™ possesses anti-stick properties that help improve bucket fill and discharge efficiency,
and static conductive properties that help improve safety when conveying materials that generate combustible dust.
Nylathane™ is available in AA, AC, and MF style buckets and compatible with belt or chain bucket elevators.
Contact 4B for more information on upgrading to Nylathane™.