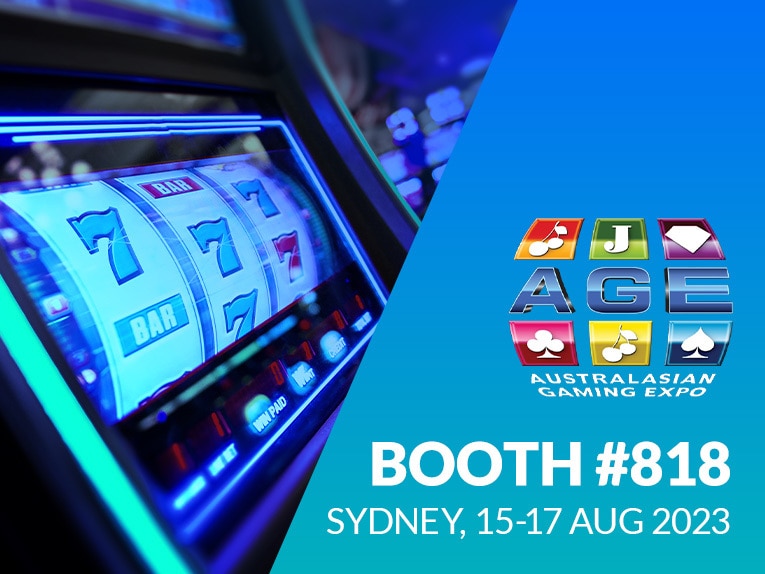 #

Trade Shows & Events
ADATA Industrial Debuts at AGE Expo
Showcase Value-added Technologies for Application Market
Taipei, Taiwan – July 28, 2023 – ADATA Technology Co., Ltd., the world's leading industrial-grade embedded storage brand, announced that it will participate in AGE – Australasian Gaming Expo from August 15th to 17th. ADATA Industrial, ADATA's subsidiary embedded storage brand, will stand on the AGE stage for the first time to showcase its DDR5 5600 industrial-grade memory and 112-layer (BiCS5) storage products. Based on powerful R&D capabilities, ADATA provides exclusive technology and customized services to meet various key technical requirements of gaming (betting) applications, including A⁺ SLC, A⁺ Security, Power Loss Protect (PLP), etc. ADATA welcomes you to our booth (Booth 818) at the International Convention Centre Sydney (ICC, Sydney) to learn more about ADATA's leading innovations in the storage field.
BiCS5 NVMe/SATA Multi-Storage Solution – Exclusive Value-added Technologies Enhance Durability and Data Security
ADATA will display a series of BiCS5 3D (e)TLC storage products which employ KIOXIA and WDC chips in mainstream specifications such as 2.5-inch, M.2 2280/2242, mSATA SSDs, and CFast/microSD memory cards. In addition to highly efficient and durable industrial-grade SSDs, ADATA will also exhibit enterprise-level 7.68TB large-capacity SATA III SSDs and BiCS5 M.2 2280 SSDs with PCIe Gen4x4 ultra-high-speed transmission interfaces which have passed various verifications and reached DWPD>1, greatly increasing SSD lifespan.
In response to the high-definition image and data processing requirements of newer gaming machines, ADATA has focused its unique value-added technology on the durability, data integrity, and power supply stability characteristics prioritized in gaming applications. Considering the fact that gaming machines operate continuously 24/7 and are required to read data intensively, ADATA upgraded A+ SLC technology to increase the P/E cycles of 3D flash memory products to 100,000, greatly extending the service life of SSDs and increasing the durability of gaming machines. In addition, ADATA's proprietary A+ Security data protection technology not only uses data erasure/destruction and data encryption, but also emphasizes write protect. It can be set using software and hardware and the protection mechanism is easily activated to ensure data security and that the data confidentiality of game applications is not leaked or tampered with. In order to enhance data reliability, ADATA Power Loss Protect is combined with software and hardware and uses tantalum polymer capacitors to enable a protection mechanism for important data in case of power outage.
Industrial-grade DDR5 5600 Memory
Another highlight to be presented by ADATA at the AGE Expo is a high-performance DDR5 5600 industrial-grade memory solution which is available in a number of specifications including U-DIMM, SO-DIMM, R-DIMM, etc., and supports On-die ECC error correction, utilizes strictly selected high-quality components, comes in a variety of capacities, and operates at a low voltage of 1.1V. These memory modules adopt a layer of 30µ PCB gold-plating, stabilizing and defining signal transmission. In addition, ADATA can also provide customized services according to customer needs, such as anti-vulcanization technology and conformal coating to protect against contamination, dust, and humidity, while greatly extending the service life of the product.
For more details, please visit ADATA's official website: https://industrial.adata.com/en/edm/AGE
AGE 2023 exhibition information as follows:
- Date: August 15-17, 2023
- Location: International Convention Centre Sydney (ICC, Sydney)
- Booth No.: 818