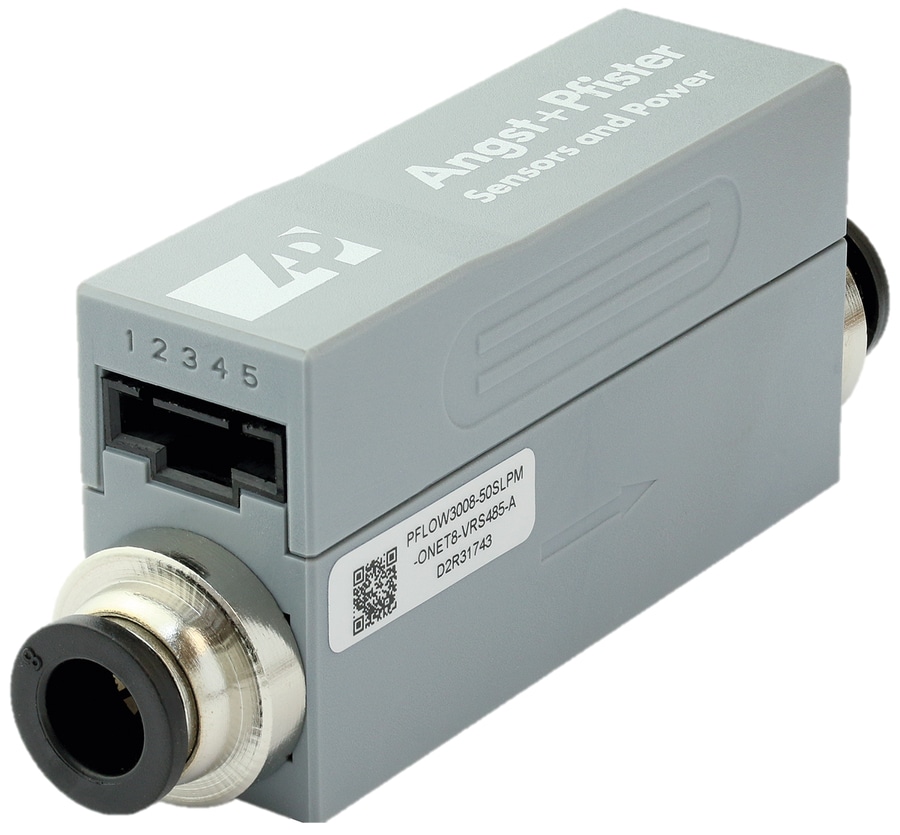 #

Product Trends
The new PFLOW3000 flow sensors:
compact MEMS-based mass flow sensors
The new series from Angst+Pfister Sensors and Power is compact and thus ideal for direct integration into a product – e.g. in medical technology devices. Internally, the sensor is built on a MEMS chip that works according to the calorimetric principle. In addition to the flow, the direction of flow can also be detected. The sensor is calibrated with air as standard. On request, the calibration can also be carried out with other gases or under other ambient conditions. Measuring ranges are available from 0...2 SLPM to 0...50 SLPM with an accuracy of 1.5% FS. The PFLOW3000 series is available with both a linear analog output signal and a digital output signal. Another highlight is the outstanding vibration resistance according to MIL-STD-883. The sensor is thus also suitable for military and space applications.
Other customer-specific variants and options are available on request.