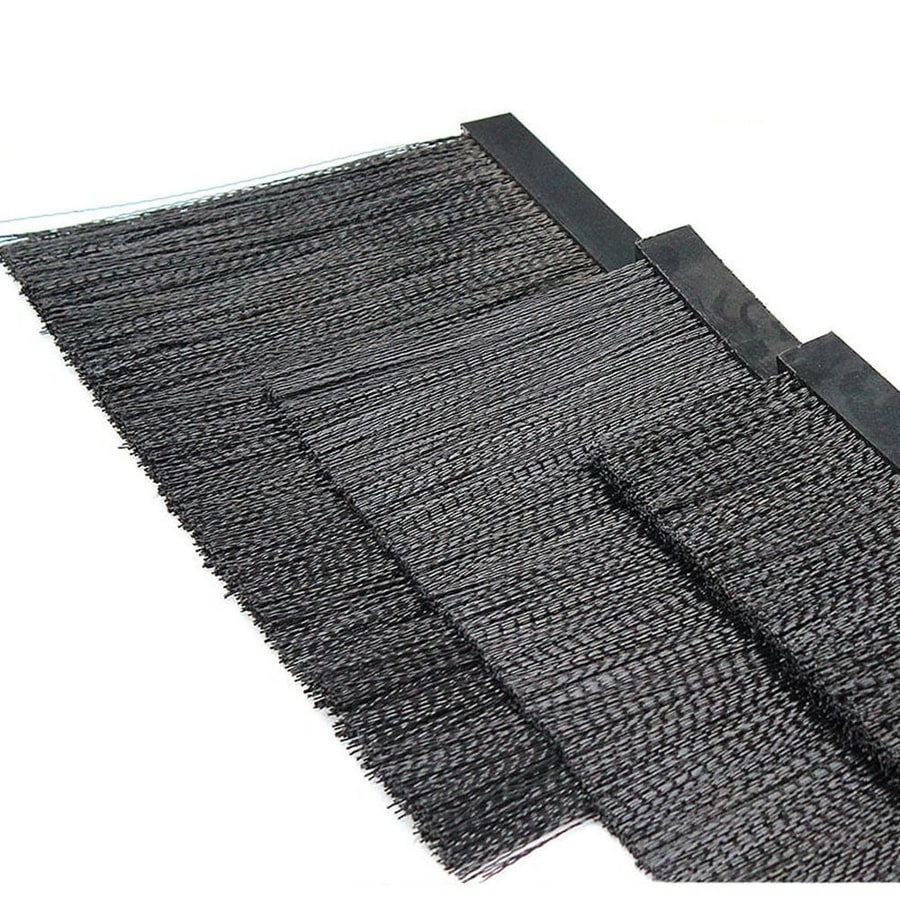 #

Product Trends
Spray Suppressant Brush
Strip Brush
Spray suppressant brush is suitable for dust and water spray protection on truck bodies, herbicide or chemical spray heads and many more applications where dust, debris or liquid spray needs to be contained.
When used on truck and trailer bodies the brush directs water and dust back to the road surface below the windscreen level of other traffic and away from the truck's mirrors. as:
Stainless steel rigid back strip brush in straight lengths or pre-curved to suit mudguards
Flexible back strip brush, produced in continous lengths of up to 100mtrs long
Available in bristle lengths of 25mm, 38mm, 50mm, 75mm, 100mm, 175mm and 275mm
Biggest range available.
Special lengths made to order
Stainless Steel Rigid Back straight strips 3000mm in length with a variety of bristle lengths. Rigid Back Strip Brushes can be manipulated in the factory to form a curved brush for use on truck or trailer mudguards.
A couple of tips we can give you:
The backing of the brush is made from heavy duty plastic, however it does not have a grain so will need a Metal Angle bracket or C channel for structural support, particularly when you are mounting onto the back of your vehicle. Without the structural support, you may experience vibration or shuddering at higher speeds.
The area on the backing of the brush that is above where the tufts are stapled can be drilled so you can bolt the brush to the Metal structural support.
Measure the overall drop from where you plan to mount the Brush, take off 100mm for clearance to the road, then take off 45mm for the backing of the brush. That will be the "brush trim length" that you need to go with.
Most customers feedback is that the brush can be mounted with anywhere from 100mm to 200mm clearance from the road.
Remember this is a plastic bristle brush, so needs to be mounted away from the exhaust pipe. Both the heat of the exhaust pipe and the hot fumes that come from it can distort the bristles. If you can mount the brush under the exhaust or behind the exhaust that is the best option. We recommend you contact a local exhaust specialist for advice.
Towing Brush Strip can also be cut into pieces and mounted under the caravan as a secondary protection zone for your caravan's pipework. Mark the area of the backing where you wish to cut; using pliers remove one of the brush tufts underneath and that will give you sufficient clearance to use a saw to cut the backing.
ADD: Yuantan Economic Development Zone, Qianshan County |
Anqing, Anhui Province, China
Phone/Wechat : 0086-133 9569 0877
WhatsApp: 0086-133 9569 0877
Email: neroha@industrialbrush.cn