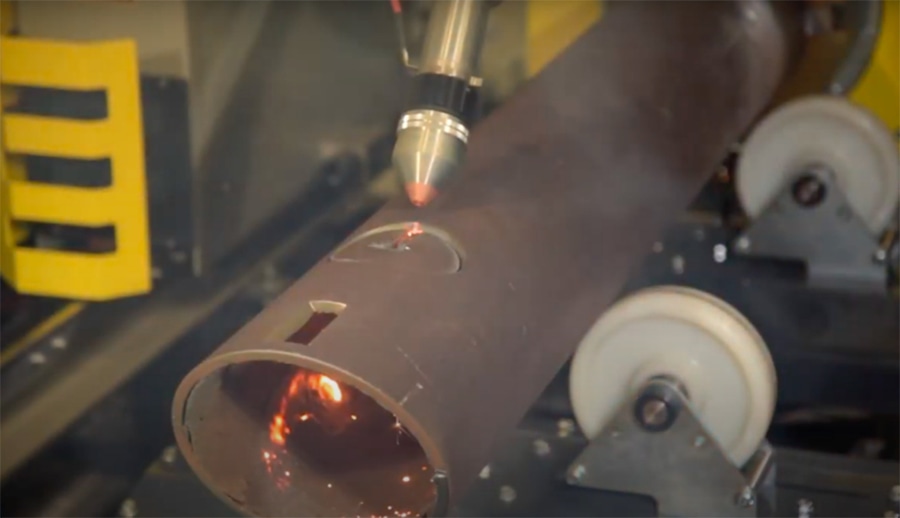 #

Product Trends
Tube-Pro: One of CNC Plasma Cutter Business Ideas
"The special Pipe Cutting Machine of ArcBro, MAXIMIZE the PROFIT of our factory!" – Paul DOUVRELEUR
"Rising demand for highly-efficient metal cutting machines from various application industries, including automotive, aerospace and defense, electronics, and marine, is expected to be the key driving factor ."
By Metal cutting machine market size, share & Trends Analysis Report
Especially for the needs of large round pipe cutting in airports, firefighting, factory sheds. We found that many factories have the problem of "LOW EFFICIENCY and HIGH LABOR COST".
So, the major problem that how to chose the pipe cutter types or how to chose the heavy duty steel pipe cutter tool.
Paul is the owner of an American factory. He was invited by his friend to join our Facebook Community: CNC Plasma Cutter, Sharing, Creativity, Learning, and Tips (his friend is a cutting enthusiast).
After many in-depth communications, Paul has faced the problem of rapidly improving factory efficiency that his business is developing rapidly, and the market needs a large number of multi-tube.
But, "The biggest problem was the flame cutting and knife cutting and beveling machine, which cannot be used for pipe bevel cutting, and just have manual grinding. This method wasted a lot of time and labor cost, and the grinding result was rough, which greatly reduced our production efficiency." he said
Grace who is one of ArcBro proposed Tube-Pro solution for him.
Tube-Pro realizes bevel cutting through the INFINITE ROTATION SYSTEM™. Bevel cutting is mainly for cutting pipes with thicker walls, which increases the contact area of the pipe surface and easy to welding. At the same time, compared with other brands, Tube-Pro adopts the form of mechanical fitting angle.
The whole machine has four cutting axes:
Pipe rotation axis
Cutting torch longitudinal axis
Cutting torch angular axis
Cutting torch rotation axis
This 4-axis control system can complete 5-axis cutting work. And the same performance, with extremely cost control. The patented INFINITE ROTATION SYSTEM™ has the freedom of tilting and rotating motion, which can accurately cut straight and form an oblique angle of up to 45 degrees.
It can do pipe OD from 25 to 400 mm and cut lengths from 3000 to 12000 mm, also can rapidly profile aluminum, stainless steel, and mild steel pipes with ease. We are very happy to receive feedback from paul:
"The special pipe bevel cutting machine of ArcBro, MAXIMIZE the PROFIT of our factory!"
In this process, the professional ArcBro after-sales service has been solving the problems of How to install the pipe cutting machine, How to set up the CNC system, and the Accessories of the pipe cutting machines.