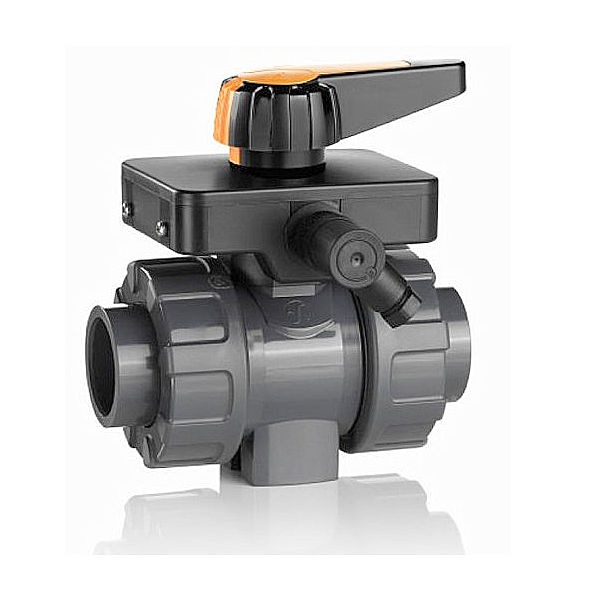 #

Product Trends
Product launch:ASV Stübbe introduces the new ball valve C200 onto the market
ASV Stübbe combines years of experience with the newest technology know-how and expands its product portfolio with yet another innovative product, the ball valve C 200.
The C 200 is a high quality industrial valve with a flexible modular system, offering a broad variant spectrum solution for every assembly and operation situation. Due to the reliable material combination, the C 200 ensures safe handling of particularly aggressive media. Especially the new FPM sealing with a resistance to sulphuric acid of up to 98% at temperatures of 40 °C proves that.
The modern construction combines highest mechanical stability with an excellent chemical consistency.
Innovations such as the newly designed hand lever with position locking "safety guard" and the intelligent interface for connection of the mounting kit and actuators make the ball valve C 200 a high quality, competitive product. This product meets all requirements of a modern chemical ball valve, combined with a broad range of product features. As accustomed from ASV Stübbe, quality, safety, flexibility and the price-performance ratio of this product speaks for itself.
The mounting kit connects to the intelligent interface and is being used to assemble the electrical and pneumatic drives as well as housing for the limit switches of all drive model variants. Micro switches or proximity switches are being used for a safe electrical position feedback of the ball valve. Improved installation and the ideal connection between ball valve and mounting kit are the result of the ball valve progression. The connection results in a strong stability which leads to an optimized ball valve function and a more efficient power transmission.
The C 200 covers the nominal width DN 10 to DN 50 and is extremely compatible with various actuators due to the mounting kits. A broad range of union ends guarantee an optimized product with a self-locking thread for an optimum of pipe line force absorption, making the C 200 very flexible and therefore operational for any situation.
Our development technique is state-of-the-art. For the development of the best products we not only invested in a team of experts, but also in the newest software solutions. Solid Works, Ansys and CF Turbo are standard for us. Our team of highly experienced engineers and developers combine their know-how with high-quality software technology to audit strength and deformation simulators (FEM) for stress analysis and the maximum exposure of the components. In addition, a number of quality tests in our in house laboratory are performed to obtain and exceed national, international and internal standards – another product quality feature of ASV Stübbe.
The ball valve C 200 is available in all varieties since April 1st 2014.
Product benefits
flexible modular design with a broad range of product varieties
newly designed ergonomic hand lever with position locking device "safety guard"
intelligent accessories and interfaces for the integration of limit switches and actuators
reliable material combinations for safe handling of aggressive media
integrated and tear-resistant stainless steel connector sockets with standardized metric thread
ASV Stübbe development technique and know-how