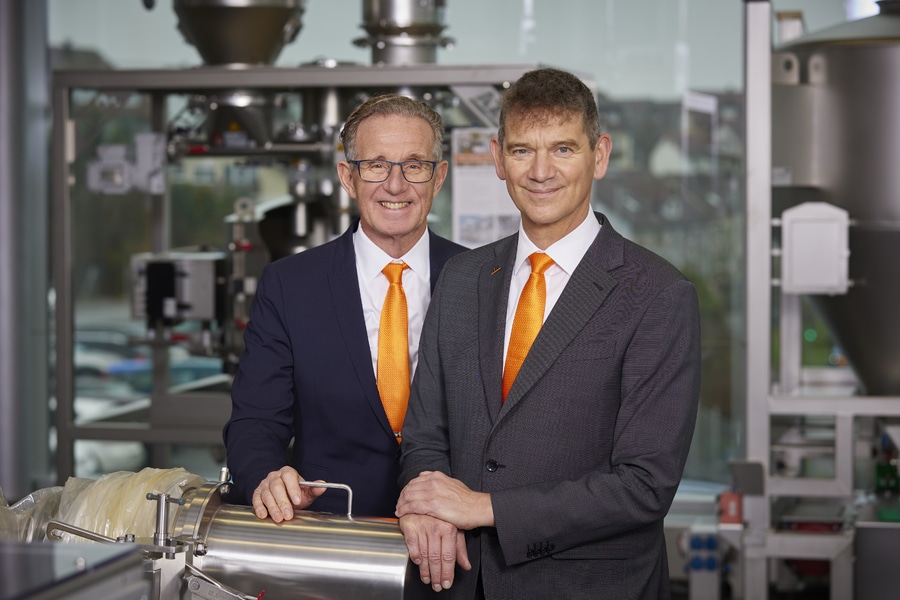 #

People
Foundation of AZO Global Product Center GmbH & Co. KG
Hartmut Eckert is the new Managing Director
Reorganization: AZO Global Product Center GmbH & Co. KG is operational as a new company of the AZO Group since January 01, 2023.
"A consistently future-proof setup - that is our goal," is the clear message from Rainer Zimmermann, CEO and owner of the family company AZO. The specialist for automation solutions has its headquarters in Osterburken, Germany and is now managed by the second family generation. After a longer planning phase caused by the multi-crises, the company sees itself confirmed in this goal: "The distribution of risks and the orientation towards the needs of our customers guide us in this phase of reorganization. We want to be a resilient and reliable partner worldwide"  
The first step in this direction has been taken with the establishment of the AZO Global Product Center. The new company is where the products that AZO sells worldwide are created – from the first draft to the detailed customer-specific adaptation design and production to documentation. In this way, AZO focuses on entrepreneurial responsibility and market orientation. AZO's solutions are in demand in more than 60 industries: from baby food to battery production to the recycling of plastics – the specific know-how of the raw material experts is the great asset.
The newly established AZO Global Product Center has around 240 employees. It is important for the company to emphasize: "For our customers, we will still be available as a reliable and safe partner in the usual way."
New Managing Director: Hartmut Eckert 
AZO Global Product Center GmbH & Co. KG is led by Hartmut Eckert, born in 1967 - a "home-grown" of AZO. After his education and numerous further training courses as a technical business economist, business economist and REFA engineer, he became a member of the Executive Board in 2018.  
Through his diverse leadership positions in work preparation, production planning and control, production management as well as his role as production manager and by accompanying numerous transformation and change projects, he understands how to provide orientation, clarity, and certainty of action. Coupled with his extensive knowledge in the fields of production organization, logistics, supply chain management, lean production, and the REFA methodology, he is the ideal choice for the Managing Director of the AZO Global Product Center. AZO's CEO, Rainer Zimmermann, is also Managing Director of the new company.