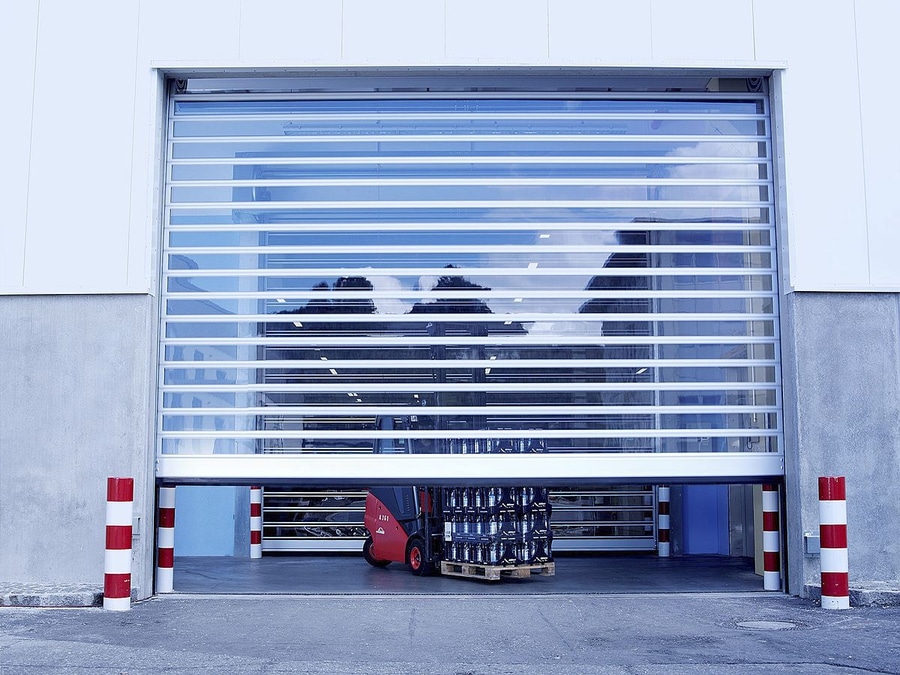 #

Product Trends
EFAFLEX - Door leaf guidance in perfection
Door leaf guidance in perfection
Copied a thousand times - but still unequalled. The door leaf is not wound-up on a shaft but kept space-saving in a certain distance in the patented EFAFLEX spiral. This functional principle guarantees quite a number of unique advantages: only this unique design combines highest opening speed, long service life and efficiency in such a perfect manner.
Oval spiral and low header
EFAFLEX offers you high-speed spiral doors in different versions. The circular round spiral is the standard and at the same time the solution of highest opening and closing speed. If there is only few space above the door, you can also chose between two space-saving variants of the many door types of the S series: oval spiral and low header.