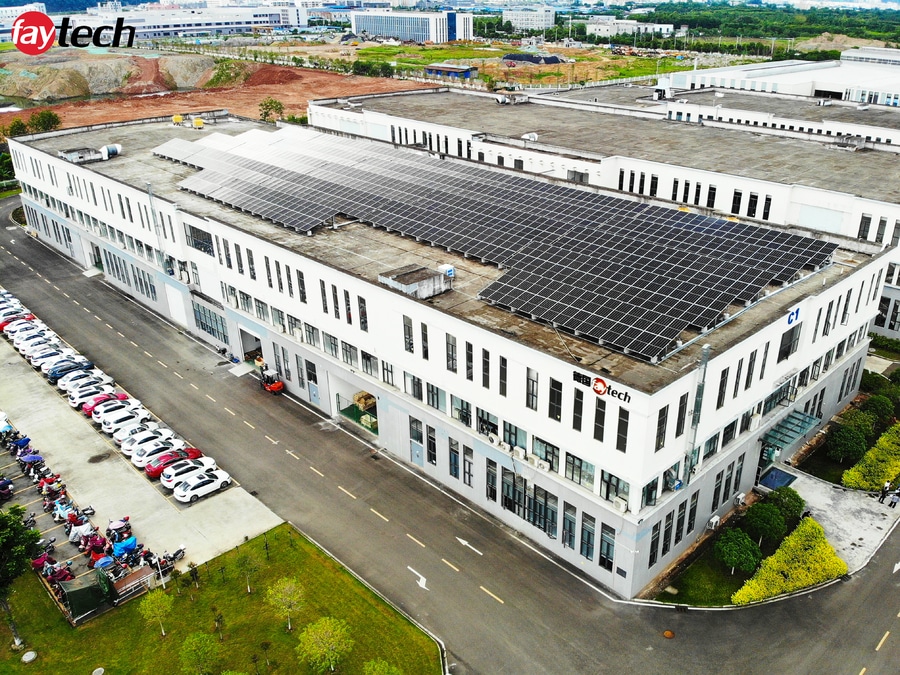 #

Industry News
Sichuan faytech Tech. Co.: Power Generation using Solar Energy!
On May 12, 2023, Sichuan faytech Tech. Co.'s solar power panels were officially put into operation!
The installation of the aluminum brackets and solar cells on the roof of faytech's electronic assembly factory in Suining, China took several months. A total of 728 monocrystalline silicon solar modules have been installed, covering a total area of 4,000 square meters. The current average daily power generation is 1,800 kWh (kilowatt hours), and the annual power generation will be 318,200 kWh, according to conservative estimates.
Jack Liu, General Manager of Sichuan faytech Tech. Co., said, "We are self-sufficient, which saves the company ¥256,900 CNY (~$37,000 USD) per year. In summer, when the sun shines more than in other seasons, we can even sell surplus electricity. We are very excited about this development, which further reduces our carbon footprint and puts us at the forefront of using sustainable and green energy."
Arne Weber, managing founder of faytech, explains, "Our new factory in Huizhou, China, is also equipped with solar cells, which we are very proud of. At faytech, we are always working to reduce the CO2 emissions of our operations. This is in line with our attitude of being part of the solution, not the problem. The future is in green energy."
The faytech factory in Suining has been powered by hydropower for several years now. By consistently using renewable energy sources, faytech has become one of the most sustainable and green touchscreen manufacturers in the world.