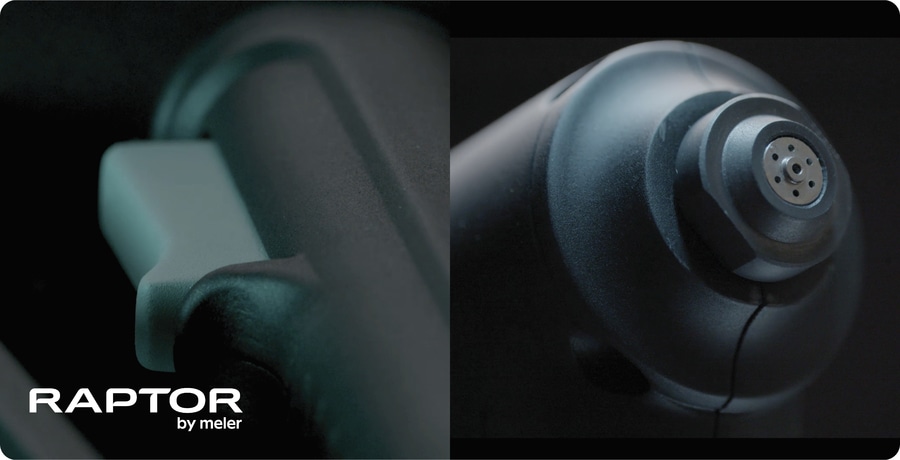 #

Industry News
Meler's new hand-held hot melt applicator is called Raptor Handy
RAPTOR HANDY: the hand-held applicator from Raptor by Meler to make the processes easier
In our race to adapt and catch up with market requirements, we are working to make our development ever more sustainable and efficient. A business vision that has positioned us as a benchmark in the sector with the latest launch of Raptor by Meler: Raptor Handy. An applicator created by and for the user as a result of an integral design process carried out at all levels.
The new Raptor Handy, which maintains the powerful features of the previous hand applicator, is designed to respond to a changing market that demands usability, ergonomics and high performance.
The result? An ergonomic solution that significantly improves manual adhesive application operations. A development that offers maximum performance, comfort and safety in the application of all processes.