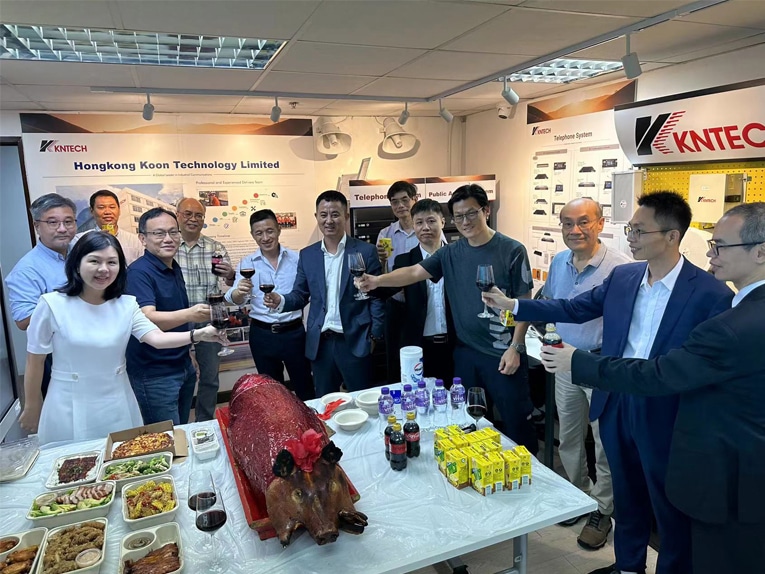 #

Industry News
Congrats our project launched in HK
On the eve of August 1st Army Day, the Mechanical and Electrical Engineering Department signed another ten million level general contracting project contract with us
After the epidemic was lifted, HONGKONG KOON TECHNOLOGY LIMITED restarted the Hong Kong office and the Hong Kong training center for overseas customers on January 18, 2023.
The team in Hong Kong lived up to expectations and won several consecutive bids for the general contracting of weak electricity and the subcontracting of communication and PAGA systems.
On the eve of the August 1st Army Day, EMSD signed another contract with us for a general contracting project with a level of tens of millions. Colleagues ate roasted pigs to celebrate the victory!
Don't forget the original intention, do your part!
Always adhere to specialization, professionalism, internationalization, marketization, and serve customers wholeheartedly! In order to ensure that from victory to victory!