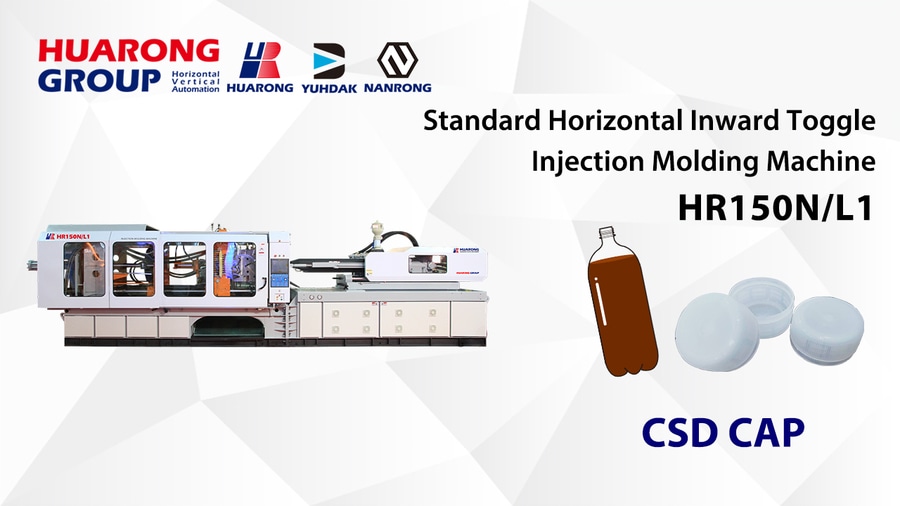 #

Product Trends
CSD Cap, Inward toggle clamp injection molding machine HR150N/L1
Inward toggle clamp injection molding machine HR150N/L1 Good mold chill system, 30 manifold in/out, less chilling time.
Part : CSD Cap
Cavities : 16
Material : HDPE
Cycle time : 5-7 sec
1. Box-type platen maximized the durability of clamping :
Through "Stress Analysis," the box-type platen has advantages for high rigidity, low deformation, and won't fracture.
2. Double Hydraulic cylinder injection system :
Push the screw forward smoothly, the output is large and even, simple structure, low failure rate and easy maintenance.
3. Patented tie-bar design :
Design the tie-bar by non-rigid absorption method. Reduce platen deformation, improve balance, and extend the tie-bar service life.
4. Patented Shield :
Easy to open and close for maintenance and clean.
5. Servo system (Optional) :
It performs all-electric injection molding machine high-precision, fast, stable and the advantages of hydraulic structure for high pressure and high thrust.
• Know more about HRN : https://pse.is/48euuu
• HRN in eletrical equipment manufacturer customer : https://pse.is/48g7tn
• More HUARONG videos : https://pse.is/486lu2