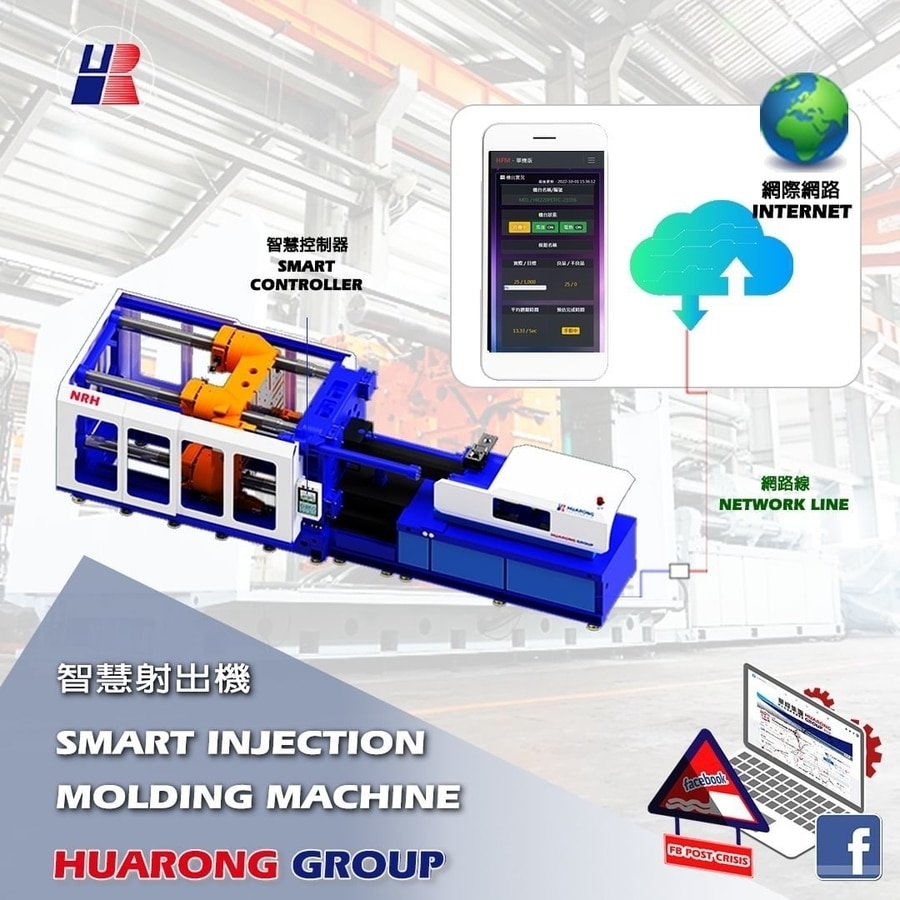 #

Product Trends
Huarong Smart Injection Molding Machine: A Stable and Reliable Production Equipment
The "Smart Management System" mainly addresses the issues that arise during the injection molding process, providing comprehensive, real-time monitoring and analysis of various indicators to help customers achieve high efficiency in production.
Huarong Smart Injection Molding Machine: A Stable and Reliable Production Equipment
Huarong is committed to providing high-quality, stable, and reliable injection molding machine products, always adhering to the core spirit of "Industry Alliance Creating Value, Innovative Service High Quality". As one of the few injection molding machine manufacturers in Taiwan with the most complete range of products, Huarong has gained customers' trust with its experience and professional knowledge.
Huarong meets the customers' injection molding needs. Our injection molding machines offer a variety of solutions. For horizontal clamping injection molding machines, it provides hydraulic injection molding machines with locking forces ranging from 60 tons to 4,000 tons and above, servo injection molding machines, and injection molding machines divided into single-shot, multi-shot, and special types according to the injection unit. These machines satisfy the production needs of universal and particular products. For vertical clamping (vertical pressure clamping) injection molding machines, it provides vertical injection molding machines with locking forces ranging from 15 tons to 450 tons and above, including horizontal/vertical, column/no column, fixed mold/single sliding mold/double sliding mold or rotary table injection molding machines, according to the customer's embedded injection needs.
To enhance customers' industrial competitiveness and meet their injection molding needs, Huarong has a professional technical team. With rich professional injection molding knowledge and experience, it can provide customers with planning and solution services based on their production needs and product characteristics. Huarong provides customers with more efficient and high-quality product manufacturing solutions by integrating intelligence into injection molding machines.
For more content, please click the More Information↘