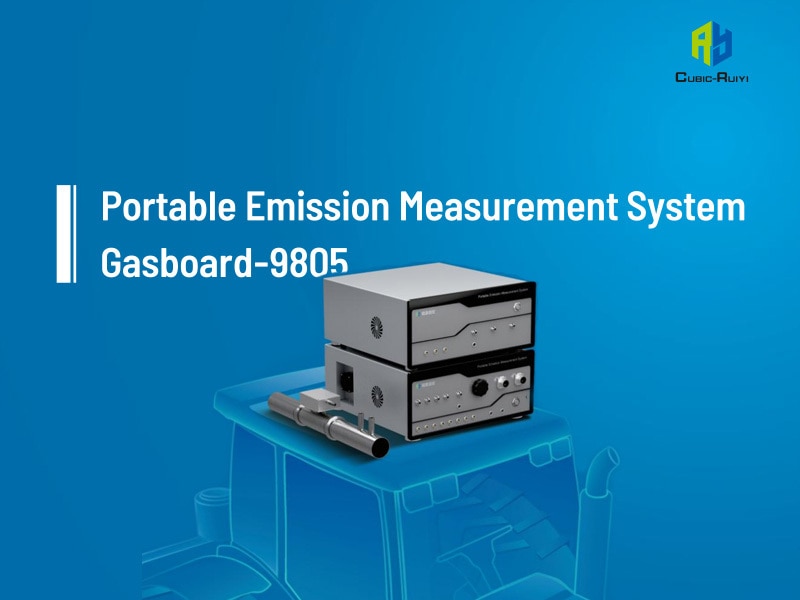 #

Product Trends
Portable Emission Measurement System(PEMS)
Portable Emission Measurement System(PEMS)
Ruiyi PEMS System Gasboard-9805 is a portable emission measurement system developed based on Cubic Ruiyi. Measures the concentration of CO, CO2, NO, and NO2 in exhaust gases, and particulate matter, emission flow, GPS data, ambient temperature and humidity, pressure measurement, as well as automatic calculation of total emissions.
Features
· Self-developed core gas analysis technology. Infrared NDIR technology measures CO and CO2;UV-DOAS technology simultaneously measures NO and NO2 with high accuracy, no need for NOx converter and free maintenance.
· Simple operation and usage. Easy operation;support test process guidance;test result storage and report generation functions.
· Modular design, flexible to use. Both of the GAS and PN modules can be used separately to meet different measurement request.
· Strong endurance, meets on-vehicle test requirements. More than 4 hours battery lifetime of the built-in battery. No external battery needed. Supports a complete actual driving pollutant emission test.
· Excellent performance; Meets national standard requirements. Comply with the "Limits and Measurement Methods of Pollutant Emissions from Diesel Engines for Non-Road Mobile Machinery (China Phase 3 and 4)" (GB 20891-2014) and "Technical Requirements for Control of Pollutant Emissions from Non-Road Diesel Mobile Machinery" (HJ1014-2020) standard requirements.
· Great environmental adaptability. Great environmental adaptability, not affected by vehicle vibration, heavy pressure, ambient temperature and humidity change.