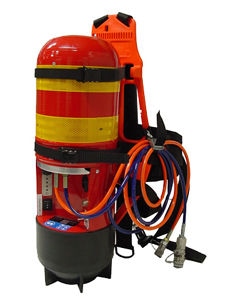 #

Product Trends
NEW: hydraulic power unit with DC motor by HYDR'AM
1 24volt DC electric motor driving a system of 2 stage pumps.
Oil capacity of unit 1.5 liters
Electric supply is provided by 2 NI:MH(nickel-metal-hydride) used alternatively. When one is discharged, a reversing switch makes it possible to change to the second battery.
Recharging is assured by an electronic Management card integrated into the equipment. It is made individually for each battery, after connecting to a 240V mains supply by means of a standard cord and selector switch connected to each battery.
Recharging time for a battery is 120 minutes.
80 operations with one battery.
It is possible to supply the 24V battery direct from a vehicle using a special socket
The hydraulic distribution is provided by means of a 2 meter long hose or mono hose fitted with an anti-pollution quick connect or mono coupling
A decompression kit enables any intempestive pressure in the pressure circuit to be releaved
The light alloy housing is anti-corrosion treated. The base of the unit is protected by a rubber envelope (similar to a scuba diving bottle)
Dorsal support type A.R.I.