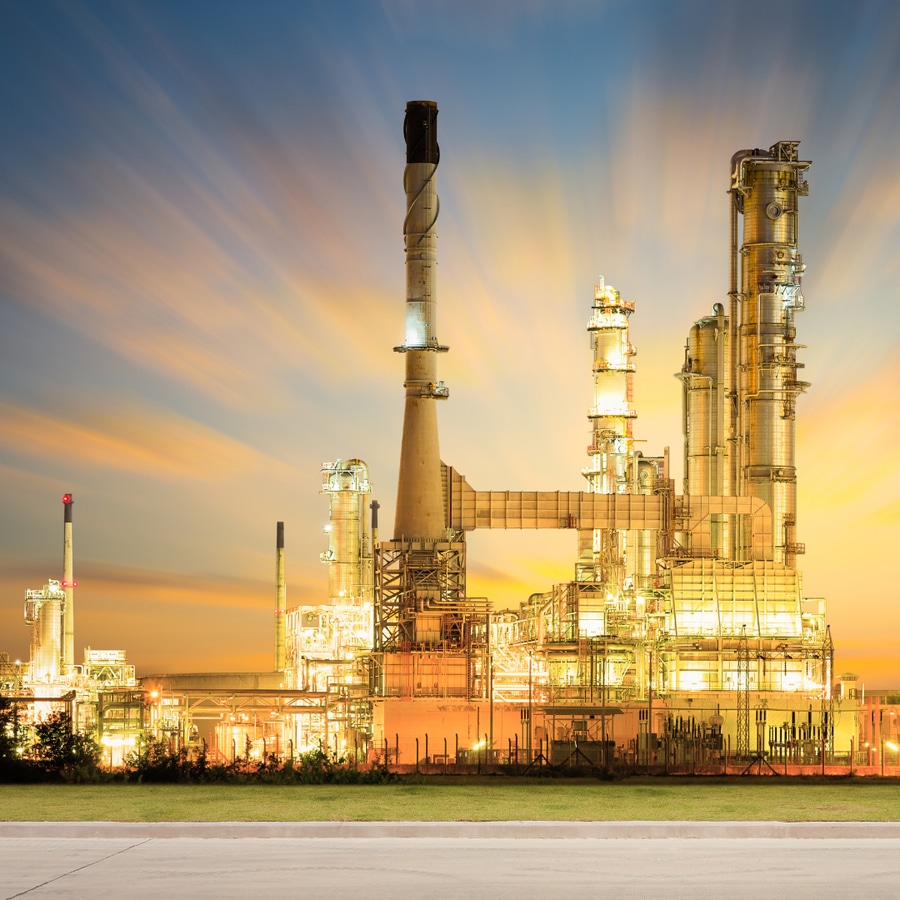 #

Industry News
Lack of Monitoring for Benzene Emissions Increasing Health and Safety Risks at Refineries
Last year, oil refineries in the United States exceeded the federal limit on average benzene emissions.
Benzene is a common carcinogen that is highly toxic and volatile when exposed to air and is most commonly found in the oil and gas industry. It is also a natural constituent of crude oil. When investigated, most benzene emissions were discovered from leaks in valves, tanks, pumps, and other areas that are difficult to detect. Studies estimate millions of people in the United States live within close proximity to a refinery, the majority consisting of low-income and minority groups.
The EPA has strict regulations for companies to follow, especially after research studies indicate that the risk of cancer cases increased for every one million persons exposed. The higher the concentration and exposure of benzene, the higher the risk and potential damage. It is extremely important for companies to review their benzene fence-line data, but should be incorporating or updating gas detection equipment for their specific application.
ION Science has over 30 years of industry experience designing, manufacturing, and supplying PID gas sensors, gas detection instruments, and leak detectors for a wide range of industries and applications. Manufactured at our UK headquarters, our sensor technology and gas detection instruments are designed and developed by a talented in-house team and distributed worldwide via a global network of distributors.
For data critical zones, Titan is the world's only fixed, continuous benzene-specific monitor for detection of ambient benzene in petrochemical and refinery applications where traditional methods suffer cross-interference. Providing the ultimate real-time protection of workforce, environment and plant, Titan is capable of detecting benzene levels down to 0.1 ppm and up to 20ppm. When a sample is taken, the benzene component is chemically filtered using robust separation technology which eliminates false negatives and positives.
The versatile Tiger Select model has two mode operation for the accurate detection of benzene and total aromatic compounds (TACs). Utilizing the high output Ion Science 10.0eV PID, a reading for TACs is seen immediately on start-up. Should TACs be detected, a benzene pre-filter tube can be easily attached to allow rapid detection and selective measurement of benzene. Throughout the measurement process, Tiger Select continues to display real-time data, keeping the worker safe. Benzene concentrations are displayed down to ppb levels.
As the world's smallest, lightest and most sensitive gas detector, Ion Science's CubTAC personal PID features audible, vibrating and flashing LED alarms designed to give workers an early warning of exposure to hazardous gases, including benzene, before they reach harmful levels. CubTAC also uses the 10.0ev PID to give a reliable aromatic hydrocarbon concentration.
The Titan, CubTAC and Tiger Select all incorporate Ion Science's next-generation MiniPID 2 sensor which offers increased temperature stability, greater sensor-to-sensor consistency and more repeatable performance at low temperatures. Our MiniPID 2 sensors include patented Fence Electrode Technology for industry-leading humidity-resistant performance whilst ensuring fast and accurate detection of VOC gases. With its anti-contamination design, drift is minimized by protecting the sensor from moisture, dust and aerosols. The MiniPID 2 also offers an innovative self-diagnostic feature that indicates whether the lamp is failing to illuminate or the electrode stack is contaminated.
Our array of gas detection instruments for a variety of potentially toxic work environments streams together to provide customers with solutions to combat various problems within the workspace, specialized for your specific application. Our fixed, portable and personal detectors meet rigorous requirements and standards set to ensure optimum safety. To learn more information about products offered by ION Science for gas and leak detection, view our products page. For more information about benzene detection in refineries or within your application, other detection inquiries or if you have a question for us, contact ION Science today.