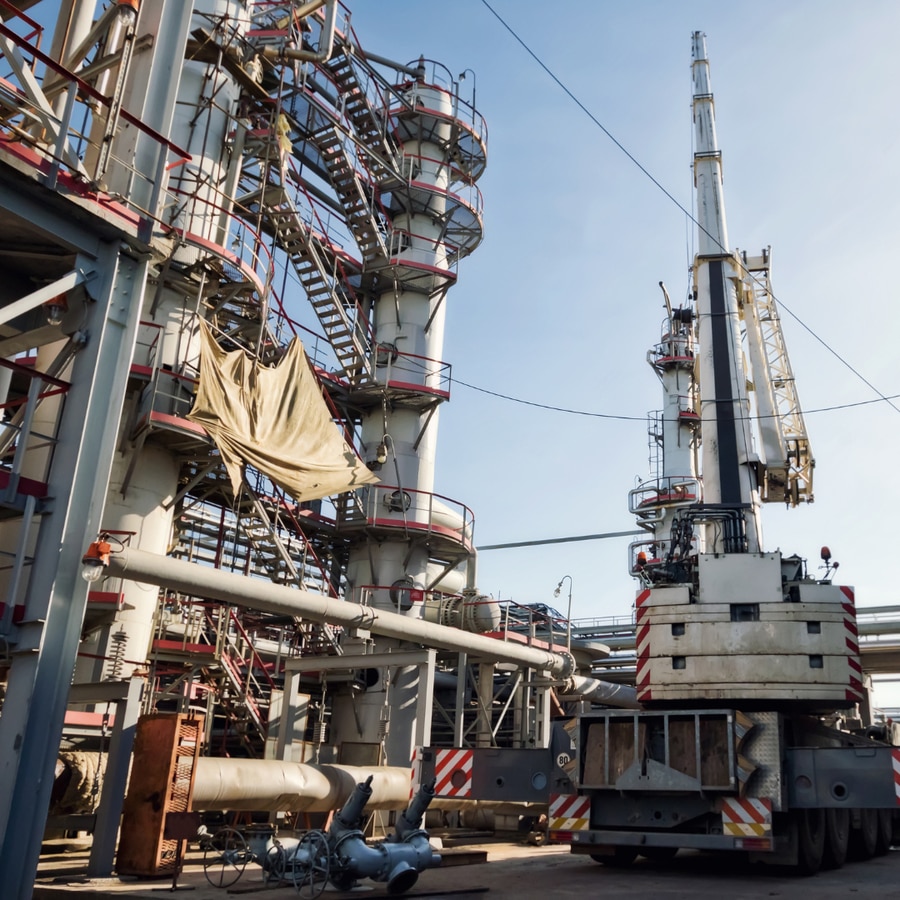 #

White Papers
Improving Safety During Turnarounds
Turnaround occurs when repairs, inspections, or upgrades are required to operate a production plant or refinery.
To avoid additional risks during turnarounds, companies must ensure optimal safety measures are met. If not, the business can incur additional non-operational costs and impact overall operations, employees and safety.
Turnarounds can last a few weeks, a few months, or in some cases, a major turnaround can last for a few years. The time required for a turnaround, and any issues resulting from inspections conducted during a turnaround, can impact revenue and overall project timelines which often makes turnarounds fast-paced and high-pressure.
Since turnarounds are big, complex jobs that often need to be completed in a tight window of time, the workforce of a plant or refinery may temporarily increase to accommodate the extra work. These new workers may not always start out being familiar with the hazards of the work area or the safety rules of the company. Major turnarounds typically occur every few years, which means your workforce may be inexperienced or rusty regarding best safety practices and effective planning for specific non-routine work. And if the desire is to get the plant or refinery back to regular operations as soon as possible, work shifts may be longer and more frequent for each worker. Companies should be aware of three focus areas that can help keep their workforce safe during their next turnaround: maintaining open communication, training, and PPE. turnaround safety
Maintaining consistent communication with workers and the influx of temporary workers, including clear communication of safety standards and expectations, can help prevent workplace accidents. Pairing new workers with experienced workers, for example, is an excellent way to show them the ropes and help make the communication process more effective. Companies may already ensure that existing full-time employees are trained and familiar with the hazards and best practices of your plant or refinery. Providing your temporary workers with the same level of care and consideration for the work they will be doing, such as site orientations, PPE and equipment training, and safety expectations can also help prevent workplace accidents.
The way turnarounds work means that workforces can grow by hundreds or maybe thousands of workers for jobs, including jobs that are not routinely performed, and that may only last for a few weeks. Ensuring you have proper PPE and gas detection systems in place can help avoid more downtime and problems from occurring during turnarounds. Planning ahead to have adequate supplies and ensuring your safety equipment is ready for turnarounds via performance checks and maintenance can be useful.
ION Science is a leading gas detection and prevention company offering a variety of fixed, portable and personal solutions across a vast amount of applications, ready to help companies ensure top-of-the-line safety equipment is assisting in turnaround safety. To find out more about products offered by ION Science to help with turnaround safety, or if you have a question for us, contact ION Science today. turnaround safety