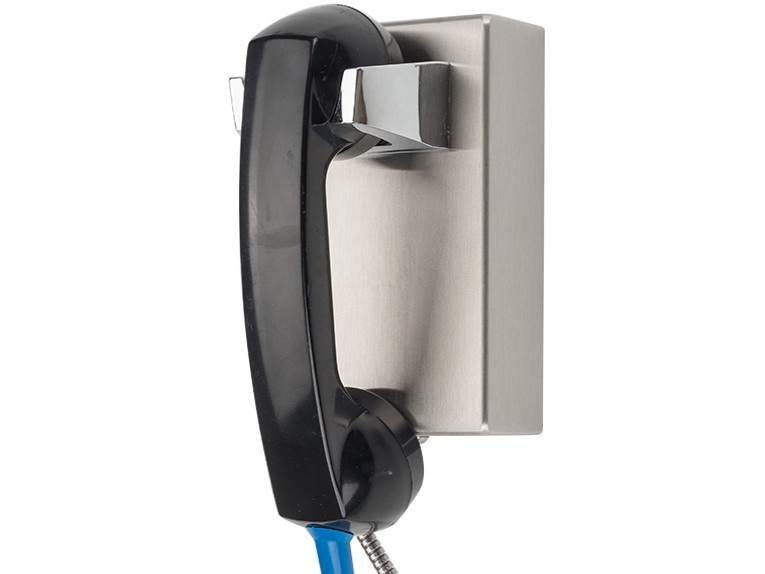 #

Industry News
JWAT135----a main prison visitation telephone ofJoiwo
JWAT135----a main prison visitation telephone ofJoiwo
JWAT135 is already a main product of Joiwo , this Auto-dial prison telephone is fully contained within a stainless steel housing with IP54 protection against mositure ingress.
The hotline is mainly applicable to prisons, labor camps and other places where internal speech and communication need to be monitored.Below is the main features of JWAT135 for your reference.
Features
1.Communication System: Analog
2.304 stainless steel material shell, high mechanical strength and strong impact resistance.
3.Vandal resistant handset with Internal steel lanyard and grommet provides added security for handset cord.
4.Magnetic hook switch with reed switch.
5.Optional noise-canceling microphone available.
6.Wall mounted:Simple installation.
7.Weather proof protection IP54.
8.Connection: RJ11 screw terminal pair cable.
9.Multiple color available.
10.Self-made telephone spare part available.
11.CE, FCC, ROHS, ISO9001 compliant.
12.Sound level of ringing: no more than 80dB.
Are you looking for such a jail telephone to meet your needs?
Ningbo Joiwo Explosionproof warmly welcome your inquiry, with professional R&D and years of experienced engineers, we can also tailor our solution to meet your specific business needs.