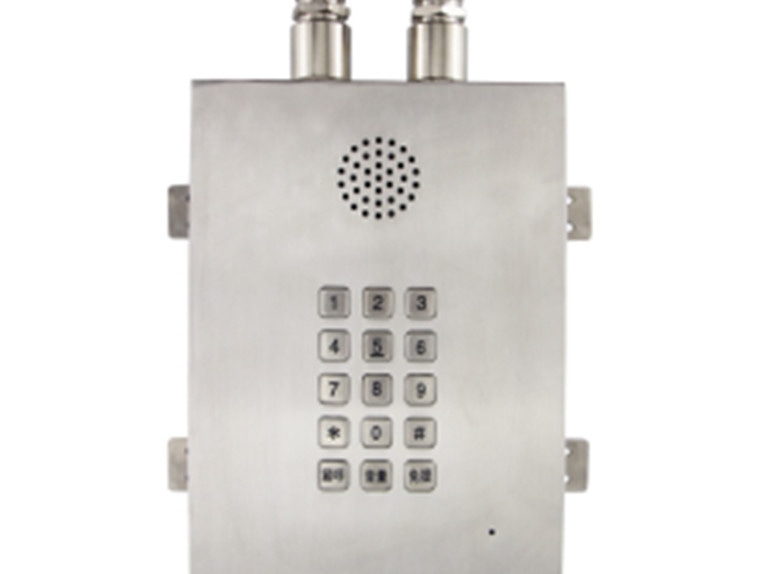 #

Product Trends
JWAT813----a main explosion proof clean room telephone of Joiwo
JWAT813----a main hands free telephone of Joiwo
JWAT813 is already a main product of Joiwo, this stainless steel telephone has a smooth surface with IP67 protection against dust ingress. This anti-vandal telephone has good corrosion resistance.
The industrial telephone is widely used in chemical plants, pharmaceutical plants, dust-free workshops, elevators, clean rooms, workshops and other places.
Features:
1.Standard analogue telephone, telephone line powered. Also available in SIP/VoIP, GSM/3Gversion.
2.Robust housing, constructed of 304 stainless steel material.
3.Hands-free Operation.
4.Vandal resistant stainless steel keypad.
5.Flush mounting.
6.Connection: RJ11 screw terminal pair cable.
7.Self-made telephone spare part available.
8.CE, FCC, ROHS, ISO9001 compliant.
Are you looking for such a explosion proof clean room telephone to meet your needs?
Ningbo Joiwo Explosion proof warmly welcome your inquiry, with professional R&D and years of experienced engineers, we can also tailor our solution to meet your specific business needs.