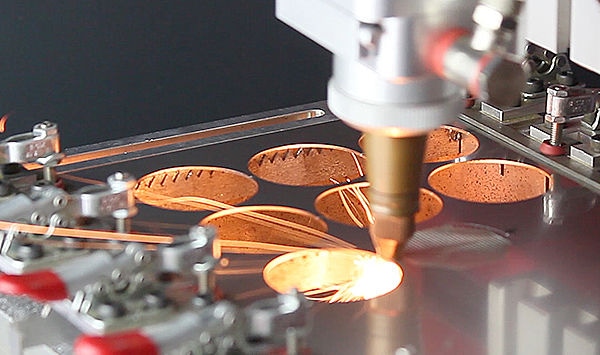 #

Product Trends
FiberStar Laser Cutting Systems
FiberStar Laser Cutting Systems offer a significant competitive advantage for today's marketplace while producing high quality, dimensionally accurate laser cuts for a wide range of industrial applications.
The FiberStar Laser Cutter is available in variable sizes, the T24, T36 and T42, which are application specific depending on customer part size. The state-of-the-art, fully integrated fiber laser source provides excellent beam quality while producing many years of reliable performance.
The cutting system offers a programmable 4-Axis (X/Y/Z and optional Rotary) CNC system controller, integrated computer with Windows operating system, and comes ready to use with LaserStar machining software and DXF-GCODE Conversion Software. This system is air cooled.
The highly flexible, all-purpose 3905 Series provides superior edge quality, tight dimensional tolerances and precision cut patterns on a wide range of metal, plastic and ceramic materials. Designed to the highest standards of reliability, repeatability, and user safety, all FiberStar cutting systems offer a factory sealed, maintenance free laser source.
FiberStar Cutting Systems are ideal for a wide range of complex alloys and applications including:
Medical Device and Instruments
Jewelry (Gold, Silver, Platinum, Titanium)
Aerospace and Electronics
Prototyping Components
Automotive and Micro Components
Complex Industrial Alloys
Tool & Die Components
Ceramics and Plastics
Made in USA.