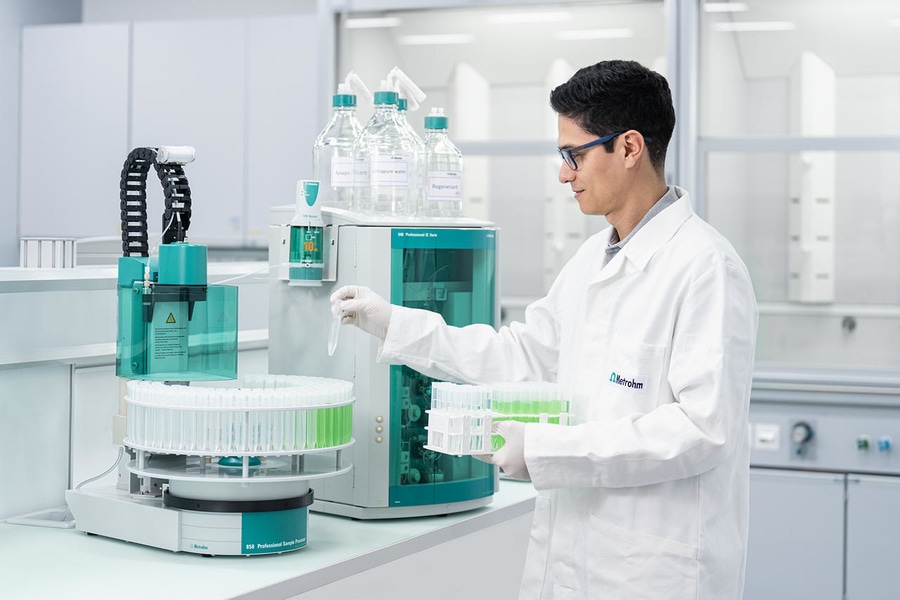 #

Industry News
Metrohm helps pharma to bring their USP methods up to date
Cooperation with USP has resulted in modernization of numerous monographs
The United States Pharmacopeia (USP) has modernized a substantial number of existing monographs to include ion chromatography (IC) methods for numerous pharmaceutical assays of APIs as well as analysis of impurities and excipients. Metrohm has cooperated with USP in this project as a partner and several of these monographs have been validated with Metrohm instruments and columns.
USP has embarked on a global initiative to modernize many existing monographs across all compendia.
In this context, numerous titrations, ion measurements, and other wet chemistry methods have been substituted by IC methods validated with instruments and columns from Metrohm. As a result, companies from the pharmaceutical industry can now replace their current methods by more modern IC methods making their daily routine analytics safer and more efficient.
Companies eager to modernize their pharmaceutical analysis are supported by Metrohm in making this change all the way from consultation to implementation and method validation.