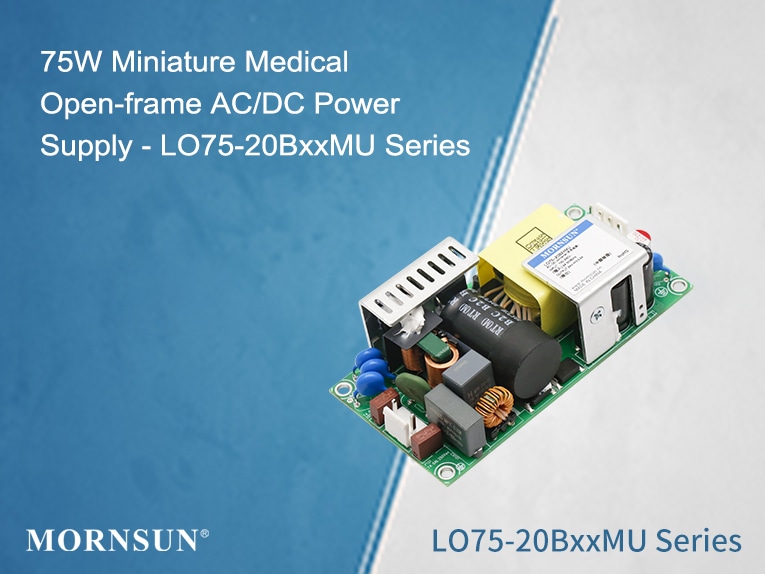 #

Product Trends
75W Miniature Medical Open-frame AC/DC Power Supply LO75-20BxxMU Series
MORNSUN launches the 75W high-efficiency miniaturized LO75-20BxxMU series.
It is the extension of LOxx-20BxxMU series after the 30W/45W/65W/120W products of medical power supplies. The 45W/65W products are available with a 5-year warranty.
LO75-20BxxMU series has the advantages of small size, high efficiency up to 90%, wide input voltage of 85-264VAC, low power consumption as low as 0.2W, Load up to 100W with an external fan, and a 3-year warranty, etc.