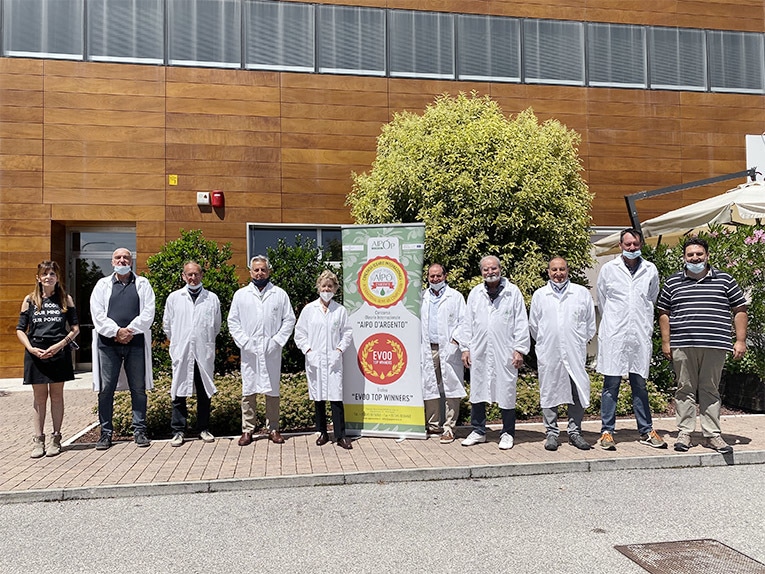 #

Industry News
AIPO, OILS HIGHLIGHTS PRODUCED WITH PIERALISI PLANTS
AIPO, OILS HIGHLIGHTS PRODUCED WITH PIERALISI PLANTS
Monovarietal, Dop/Igp, Organic, Flavored: for each extra virgin olive oil category awarded at Aipo 2020 there is a lot of Pieralisi technology behind. Aipo is an international olive oil competition, held in Verona, Italy, now in its 17th edition.
Among the winners in the Monovarietal category: Genesio Mancini Srl - Il Frantoio, located in Itri (Lt), with the label l'Itrana; Cosmo di Russo farm, located in Gaeta (Lt), with the label Caieta; Romano Vincenzo oil mill, situated in Bronte (Ct), with the label Le Sciare Novecento. In the Dop/ Igp category, Romano Vincenzo stood out with Dop Monte Etna, as well as in flavored, with labels Peperoncino and Limone. Always from Sicily, Frantoi Cutrera, from Chiaramonte Guelfi (Rg), was awarded with its first Dop. Two other winners, which use third companies mills, with Pieralisi plants, Sikules and Agrestis, were awarded in the category Dop/Igp, with the labels Don Peppino and Agrestis Nettaribleo.
From the South to the North the step is short: the Agraria Riva del Garda (Tn) company is worth mentioning with awards in the Organic with 46 ° Parallelo Bio and in the Dop / Igp with Ulivo Garda Trentino Dop. Always in the organic sector, relevant recognition to Redoro Srl Frantoi Veneti of Grezzana (Vr) with its Redoro Bio.
Pieralisi Group, as sponsor of the competition, congratulates all its customers, confirming its support towards companies increasingly committed to the innovative solutions research to enhance the quality of their productions.