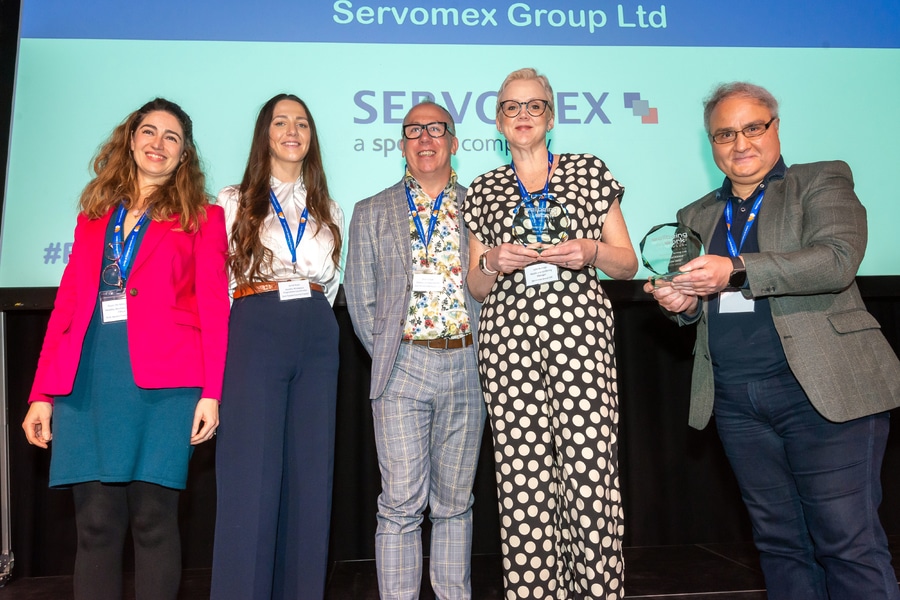 #

Industry News
Servomex awarded silver wellbeing at work accolade at first-ever county event
Servomex is once again the first of its kind to take home a coveted employment accolade for its ongoing work to improve the wellbeing of staff, in the county in which it was founded.
The global expert in gas analysis has been awarded the silver accolade by the East Sussex Wellbeing at Work Programme at the first annual Wellbeing at Work event.
It was smiles all-round as Servomex representatives gathered to collect their trophy – the first silver award to be handed to an employer so far within the programme. Servomex was also the first private sector business to achieve the local-authority-backed programme's bronze award last summer.
Julie Burridge, Health and Wellbeing Manager attended the event with Instrument Engineer Bahram Alizadeh.
Julie said: "We take the health and wellbeing of our employees seriously at Servomex and therefore when the opportunity came up to participate in the Wellbeing at Work Awards we jumped at the chance. These awards are a great way to showcase, promote and realise the work that has been achieved in terms of well-being but to also encourage and support further initiatives.
"This programme lays out a great foundation for a wellbeing platform within any business and I would highly recommend this to other employers. The people that make up the Wellbeing at Work team are fantastic and always available to support throughout the process.
"We are proud to have now received the silver award to confirm the importance of wellbeing within our business and will now strive to achieve gold."
Servomex was recognised for its outstanding programme offering mental health support to employees via the mental health first aiders, support services and the Employee Assistance Programme. Health and wellbeing has been embedded into various policies including volunteering, home-working, neurodiversity, menopause and the Diversity, Equity, Inclusion and Belonging policy.
The Wellbeing at Work programme aims to encourage companies to promote positive behaviours and easily accessible information relating to wellbeing and mental health, seeking to enable the East Sussex workforce happier and healthier.