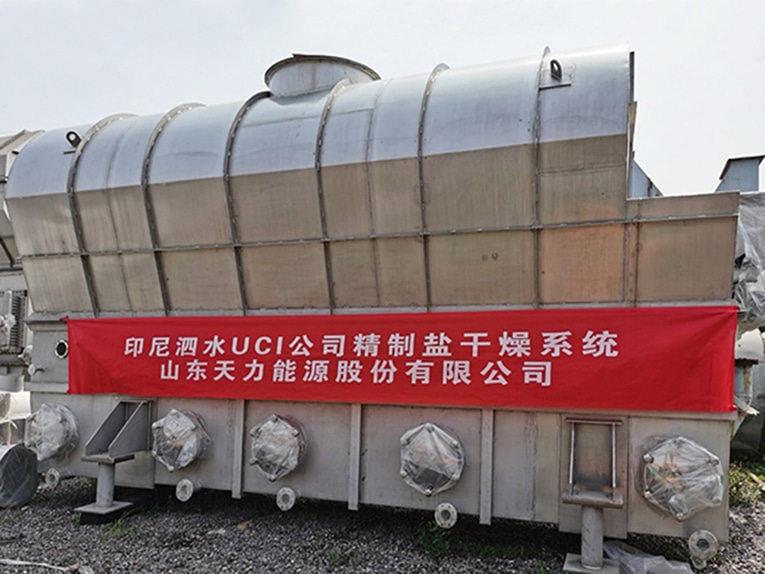 #

Product Trends
Salt Drying Fluidized Bed Dryer
Refined Salt Drying Systems for Indonesia Client are Shipped Successfully
Recently, two sets of 300,000 tons/year refined salt drying systems exported to UCI, Surabaya, Indonesia by Shandong Tianli Energy were shipped successfully. Before, Tianli Energy has also successfully supplied drying system for the 50,000 tons/year MVR salt production line of UCI, Surabaya, Indonesia in 2017.
Tianli Energy paid high attention to the shipment of these drying systems. The quality inspection department carried out strict ex-factory quality inspections, and the material management department set strict requirements on various precautions to ensure smooth shipment. During the COVID-19 epidemic, Tianli Energy overcomed various difficulties and actively resumed work and production. The progress of each contracted project has been smoothly implemented according to the established plan.
Up to now, Shandong Tianli Energy has exported dozens of different types of drying systems applicable to different materials such as refined salt, soda ash, sludge, potassium chloride, potassium nitrate, etc. , which received high praise from overseas clients.