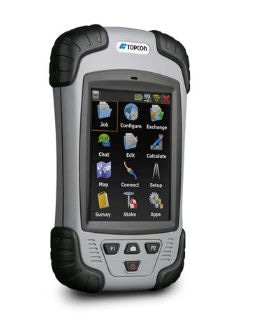 #

Product Trends
NEW: field controller / GPS by SOKKIA
Rugged
The S-10 is a handheld controller that is waterproof (IPG5) with
an integrated cell modem and Bluetooth® connectivity allowing
the user to easily connect to GNSS receivers cable free for
network correction or MAGNET Relay.
Long Life Battery
The 3000 mAh Li-Ion battery provides up to 10 hours to your
extended working day.
Easy, Intuitiue Operation
Windows Mobile® 6.5 operating system and the 3.7" sunlight
readable display with MAGNET Field is simple to operate.
Integrated Sensors
The 12 channel GPS provides a 2-5 meter solution for locations
in the field to tag Geo locations for pictures recorded with the
5 MP camera.