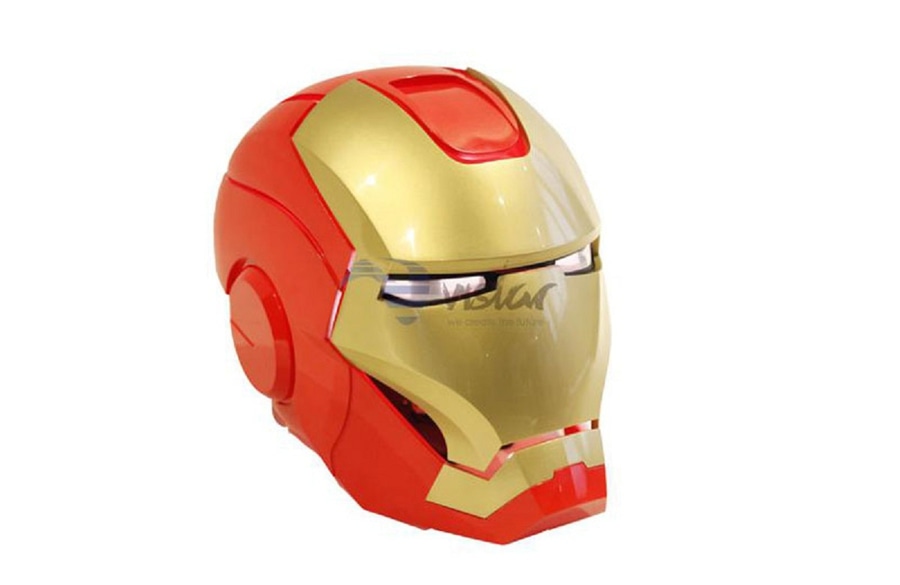 #

Industry News
SLA 3D Printing Iron Man Helmet Case Analysis
Comprehensive Analysis of Iron Man Helmet Case
Background of the project:
As the film market continues to flourish, in order to meet the increasing appreciating requirements of the audience, many shooting tasks in film and television dramas require special customized items, and the usage is generally small. This demand has a natural fit with the rapid prototyping of small batches of non-standard parts that 3D printing technology excels.
Production process:
1. 3D scanning
The head of the character is scanned in three dimensions by Weinstein's advanced Creamform scanner to obtain accurate head size data.
2. 3D modeling
The designer models the Iron Man helmet image to determine the rendering effect. Combined with the data obtained from the 3D scan, the overall size of the model is designed. Combined with the 3D printing process, the model structure is split and the splicing structure is designed to ensure that the final printed model is assembled correctly.
3. Import Magics software for slicing
After the modeling is completed, the STL file is imported into the Magics software. Our professional 3D printing engineers perform detailed analysis, data processing, slicing and layout printing on the helmet model.
4. 3D printing
After the slicing is completed, the Weinstein SLA (Laser Stereo Curing) process is selected. The Weinstein High Speed Intelligent SLA3D printer has a fast forming speed and high precision. The self-developed high-performance photosensitive resin material has clear model details, smooth surface and strong coloring ability. The printed model is very suitable for the production of film and television props.
5. Precision Finishing
The general steps of color coating are the process of spraying primer, spraying main color, applying special color, hook detail and so on. This type of operation must be carried out in a dusty environment. With thousands of dust-free paint shops and experienced post-processing masters, Weinstein is able to quickly perform professional post-processing of the model for grinding, polishing, painting, and assembly. The post-processing helmet model is full of texture, high degree of styling reduction, and more expressive and realistic.
6. Perfect finished product presentation