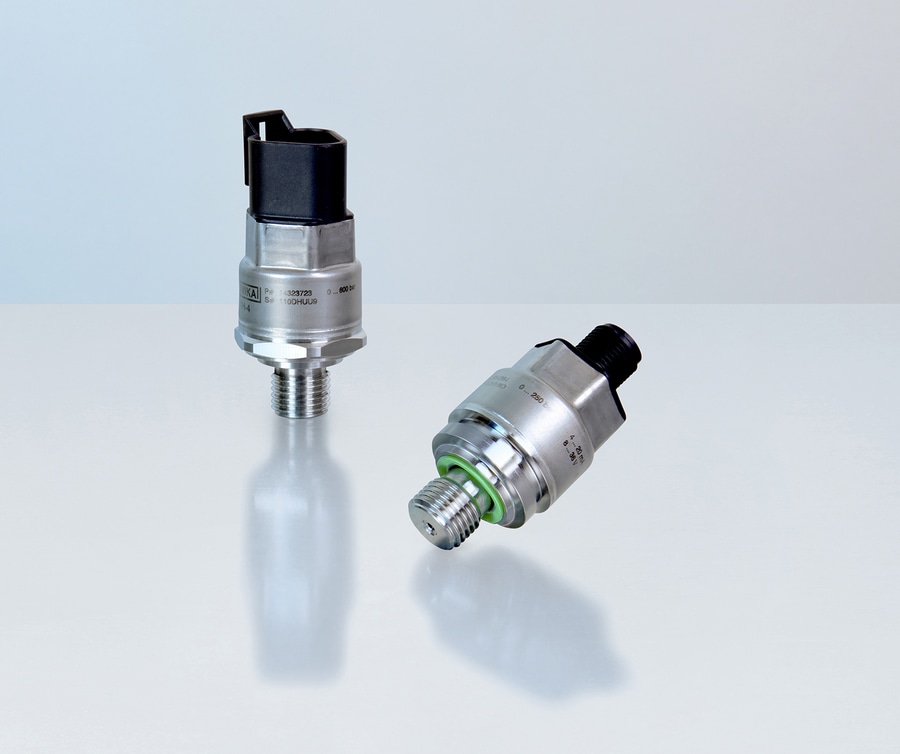 #

Product Trends
OEM pressure sensor for mobile working machines
The MH-4-CAN, based on the MH-4, is a powerful, reliable and extremely resilient pressure sensor for mobile working machines.
Even under demanding conditions, the sensor delivers constant, precise measured data and ensures high operational safety. The special feature of the MH-4-CAN is, as the name suggests, the CANopen or SAE J1939 serial interface. This enables use in complex machines and offers the advantage of simple and cost-effective system expansion with the bridging of large distances while simultaneously ensuring signal stability and signal integrity.
The MH-4-CAN meets high demands and measures with high precision at temperatures between -40 and +100 °C. With its up to 3 times overload safety, the sensor withstands hydraulic pressure spikes – and is optionally available with a restrictor. Thanks to metallic shielding, the MH-4-CAN works interference-free at field strengths of up to 60 V/m. In addition, vibrations up to 40 g and shocks up to 100 g have no influence on the measurement quality.