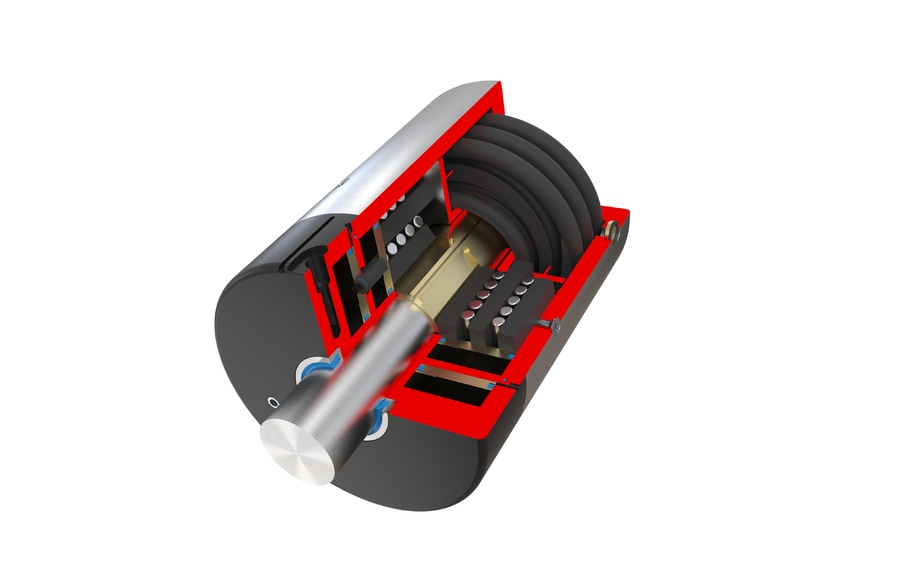 #

Product Trends
Zimmer Group expands RBPS clamping and braking element series
Clamping and braking elements | pneumatic Series RBPS
By providing the functionally enhanced RBPS-A clamping and braking element series, Zimmer Group is expanding its successfully marketed RBPS series with the new feature of a simple and retrofittable sensing system. If required, the use of a sensor slot enables easy and inexpensive retrofitting with Zimmer Group's own magnetic field sensors, including two-point sensor without an additional interference contour. The magnetic field sensor is put in the integrated slot, so no additional installation space is required, and the sensor cable can be routed away together with the pneumatic line, which considerably reduces installation effort. When the two-point sensor is used, it is even possible to query both piston positions.
The RBPS series is designed for use on round guide rails and is used primarily in gates, for example, to prevent tools and gripping equipment from falling if a drive or brake fails, or if a belt tears or an axis breaks.
The Zimmer element positions with virtually no play. After the braking or clamping it is possible to continue working in both directions without first needing a reset movement. The new RBPS-A units provide the option of sensing the opened/closed condition and thereby expand the possible applications of the safety clamping elements while also substantially shortening the cycle times of the application.
The design size range for the RBPS predecessor model used to go up to a shaft diameter of 45 mm, but now the RBPS-A series provides three new sizes for round shafts with diameters of 50, 55 and 60 mm. The new sizes feature a uniform outer diameter and can achieve considerable holding forces of 52 kN via the tried-and-tested smooth-working wedge-type gear, thanks to double pistons and force transmission.