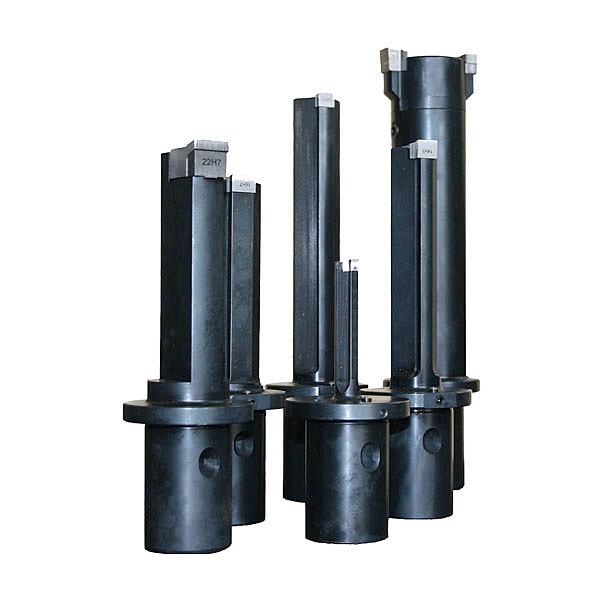 #

Product Trends
New and complete line of Slotting Tools
INNOVATIVE LINE OF SLOTTING TOOLS
Cabe produces a complete line of slotting tools (dimensions from 4 mm - 25 mm). The tools are perfect for the Cabe slotting machines but can easily be used on every kind of slotting machine. The technical team studies the types of processes necessary for the client and provides the most suitable custom tools for the material or the cutting speed required.
Each tool is available to process different materials and special tools are produced on request.
Tools are made according to the UNI6604 Regulation.
INTERNAL REFRIGERANT COOLING SYSTEM
The new line of tools for the slotting machines is characterized by an advanced internal refrigerant cooling system that helps the clip leakage during machining.
QUALITY TOOL HOLDER
Combined with the tool-holder lock with high repeatability, the tools are always positioned at the centre of the hole. Combined with the tool holder, the "VCT" system, virtual tool change, that allows two processes with different tools without having to stop the machine to make the change. Both are Cabe patents.