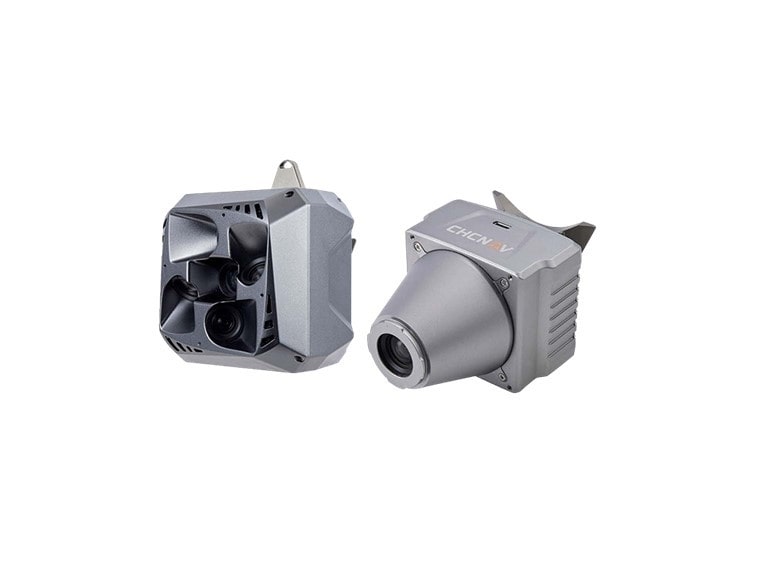 #

Product Trends
CHCNAV Launches Groundbreaking Aerial Survey Cameras for Enhanced Aerial Photogrammetry
Solution for photogrammetric applications
Shanghai, China – June 7, 2023 - CHC Navigation (CHCNAV), a global leader in geospatial solutions, introduces the C5 and C30 aerial survey cameras, delivering aerial photogrammetry with unparalleled precision and efficiency. These cutting-edge cameras offer seamless integration with unmanned aerial vehicles (UAVs) and deliver exceptional image quality, enabling professionals to unlock the full potential of aerial surveying.
The C5 orthographic camera system features a full-frame, fixed-focus camera with a larger sensor, allowing a larger area to be covered per photo, resulting in more detailed and accurate orthophotos. The low-distortion aerial survey lens built into the C5 camera increases the accuracy of a survey to deliver reliable results.
The C30 is a professional, high-performance, lightweight oblique photogrammetry system developed by CHCNAV. Its advanced design allows it to capture clear and accurate oblique photos.
The C5 and C30 cameras are compatible with CHCNAV's BB4 mini and P330 Pro UAVs, the DJI M300 RTK, and other fixed-wing and rotor UAV platforms, providing a high degree of flexibility and versatility in installation. They can also be mounted directly on CHCNAV's AlphaUni series LiDARs.