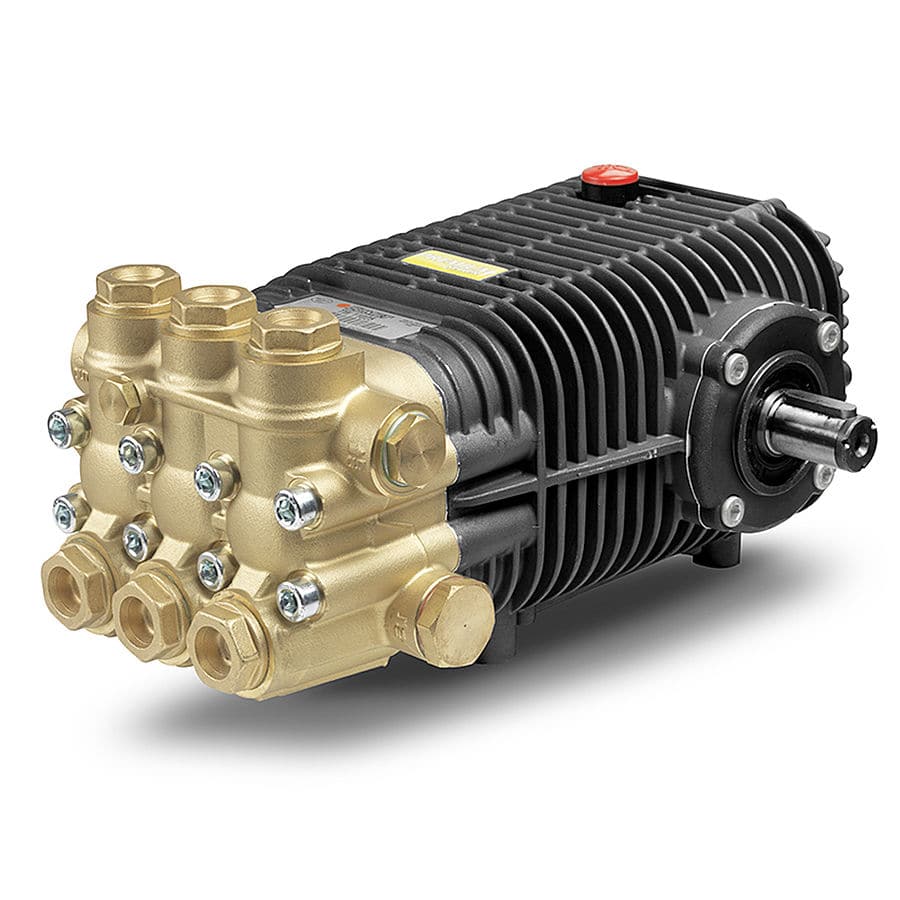 #

Product Trends
COMET TW PREMIUM - New high flow-rate plunger pumps
Comet S.p.A. holds a first level position in the sector of piston pumps for water thanks to particularly cutting edge construction solutions.
Comet is rapidly expanding business and is also making notable investments for its development by acquiring leading trade companies. The result is that today Comet's branded pumps represent international excellence that meets with the appreciation of the whole industrial sector.
The new models are:
- TW 13022 S: 1450 rpm, 48.5 l/min (12.7 US gpm) @ 150 bar (2175 psi)
- TW 14022 S: 1450 rpm, 53.5 l/min (14.1 US gpm) @ 150 bar (2175 psi)
Both pumps are offered in standard versions with 24 mm solid shaft and p.t.o. on right hand side, but are also available with 30 mm solid shaft and p.t.o. on left hand side.
Main technical features:
- high resistance forged brass head
- die-cast aluminum crankcase with anodizing treatment
- O-ring sealing system between crankshaft and back cover
- oil sight glass
- connecting rods are one piece bronze alloy
- oversized tapered rolling bearings
- heat treated stainless steel piston guides
- pistons made in solid ceramic
- exclusive self-lubricating double packing design for an exceptional packing life
- exclusive crankcase oil sealing system that minimizes the wearing on pistons oil seals (PATENT PENDING)
- exclusive coupling system between pump head and crankcase, that prevents dust and dirt from penetrating the area where pistons work (PATENT PENDING)
- check valves are made in stainless steel
- valve caps have recessed the O-ring further into the pump to prevent risks of overpressure
More high flow-rate models for pump series RW and ZW will be soon available.
In terms of innovation, Comet's mission is to understand the needs of the market and its customers, in order to stay ahead of the evolutions in demand and supply the best solutions as quickly as possible.