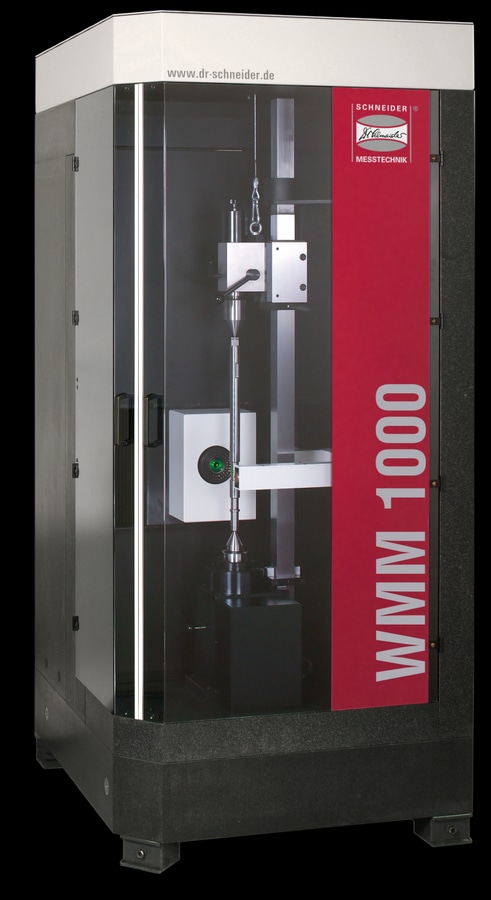 #

Industry News
WMM 1000/400 CHECKED
Ready for take off
The time of transport to the place of destination has almost come: Carefully packed and wrapped in high-quality protective film, shaft measuring machine 1000/400, developed and manufactured by Schneider Messtechnik, will make its way to our client! However, before embarking on its 600 km journey, the 3D shaft measuring machine will receive its final calibration in our climate chamber and adjusted so as to comply with the relevant normative requirements.
Schneider focuses on delivering consistent quality and also gives top priority to the specific needs and preferences of each client. Our commitment to quality and service goes far beyond delivering the ordered measuring machine or device: For example, the post-delivery measurement results obtained by the client will be meticulously counter-checked by our specialists to verify their continued measuring equipment capability and measurement accuracy.
In the case at hand, our client opted for a machine equipped with a camera-based standard optical system including both incident and transmitted light illumination, plus scanning probe SP 25. Just click: https://www.youtube.com/shorts/7q32DQrUO40
What exactly do you expect your perfect 3D multisensor measuring machine to accomplish? Regardless of whether you are looking for a gantry-type or shaft measuring machine – just let us know your needs, and we will devise YOUR tailormade, efficient and budget-oriented solution!
www.dr-schneider.de/en
The Team of
Dr. Heinrich Schneider Messtechnik – SIMPLY PRECISE