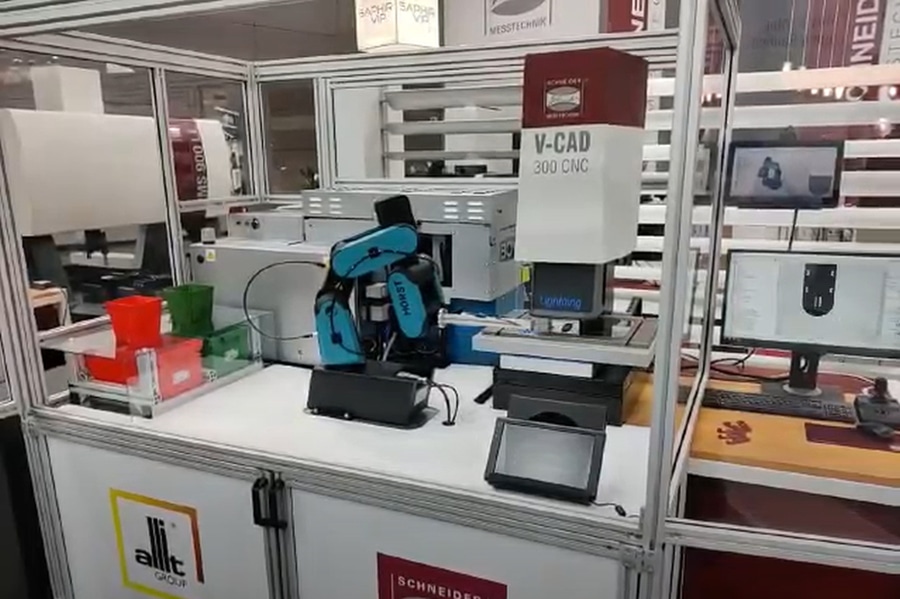 #

Trade Shows & Events
Automation solution from Schneider Messtechnik
At the example of a production cell
At the Control Messe, we are presenting the automation solution from Schneider Messtechnik LIVE in hall 5, stand 5501 at the example of a production cell:
The injection moulding machine produces live cellphoneholders. These are removed via robot handling and placed on the measuring table of the V-CAD 300 CNC lightning, measured and sorted into the corresponding tray (red/green; good/bad).
Visitors at our booth can check out the entire process via the Schneider Mobile Process Analysis on their smartphone.
See for yourself LIVE at the stand of
Dr. Heinrich Schneider Messtechnik GmbH - SIMPLY PRECISE