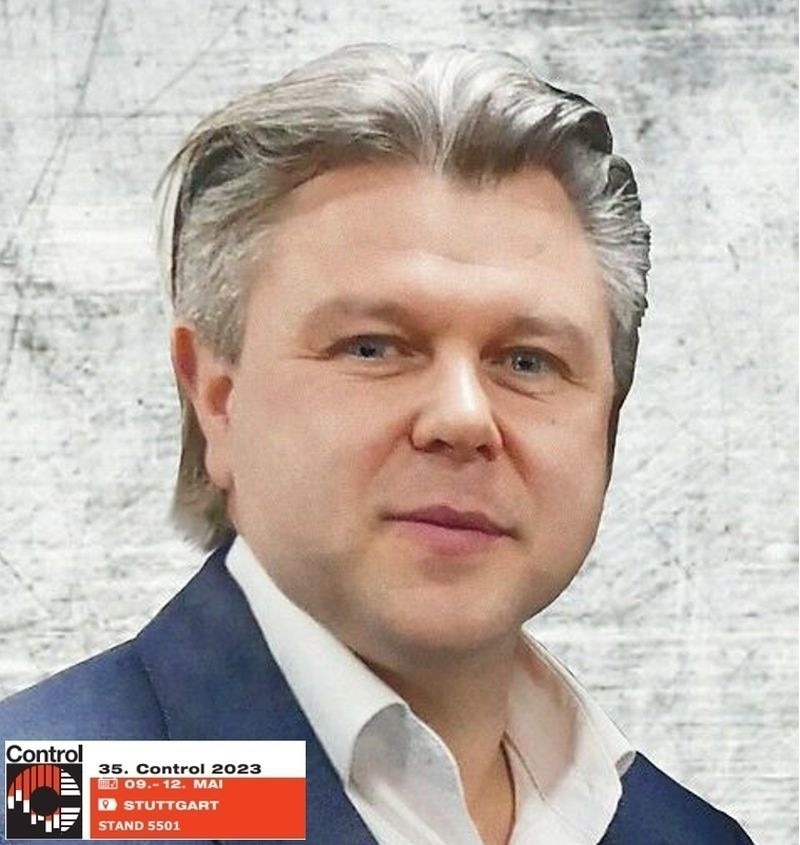 #

Industry News
CONTROL 2023: "An intuitive operating concept is essential"
In an interview with Andreas Strobel.
Andreas Strobel, Managing Director of Dr. Heinrich Schneider Messtechnik GmbH personally in an interview about the CONTROL trade fair, which takes place from May 9th to 12th in Stuttgart at the exhibition center.
Material bottlenecks, inflation, war - there are currently many imponderables in the market. What is your current business situation and how do you think it will develop in the coming months?
It is still a challenging time that often requires a creative approach. This applies to both the procurement side and the sales side. From our point of view, the price pressure on the procurement side has currently stabilized at a high level. We don't see much movement there in the coming months. Since this topic also has a global impact, we see a need for moderate price adjustments on the sales side. The inquiries are currently still at a high level, which means that we are not yet seeing any weakening in the order intake.
What trends do you currently see in quality assurance?
The last few years have clearly shown what customers want. The measuring technology is used today by a significantly larger group of people, some of whom only know and use the simplest processes in the measuring machine. A good, simple and intuitive operating concept for the measuring machine and the measuring software is therefore essential. The possibility of integration into an automation concept is being asked more and more frequently. We have seen this requirement for some time and have geared our products to it.
Many manufacturing companies today complain about a shortage of skilled workers. As a technology provider, how can you support them in this?
The aforementioned trends are also largely due to the shortage of skilled workers. On the one hand, more measurements and documentation have to be carried out, on the other hand there are fewer and fewer specialist staff for the measuring rooms. Our focus is on relieving the operating staff with tailor-made software and hardware packages and AI for meaningful support.
What innovations are you presenting at this year's Control?
We have further expanded the product range of our 3D optical shaft measuring machines and are presenting the WMX 600 this year. This is equipped with the extended software scope of our premium models, but can also be operated in "smart mode". The advantages of our in-house measuring and evaluation software Saphir 7 benefit us here: The Saphir is used on all measuring machines from our company and thus all measuring machine classes - not just shaft measuring technology - benefit equally from new features. The Quick Detect mode is now also available in the stitched image: This completely renewed function has its premiere both in the V-CAD Lightning - here even several workpieces can be detected/measured in parallel - and in the WMX on the Control. We also have a small production cell with automation. A small injection molding machine produces small smartphone holders live at the exhibition stand, which are unloaded, measured and placed in the appropriate storage area via robot handling. Our visitors can view the entire process via our mobile process analysis on their smartphone at our booth.
Order your personal day ticket here and see for yourself live on site at our booth 5501: https://www.dr-schneider.de/de/news/control-2023/
We look forward to you,
Her
dr Heinrich Schneider Messtechnik GmbH – SIMPLY PRECISE