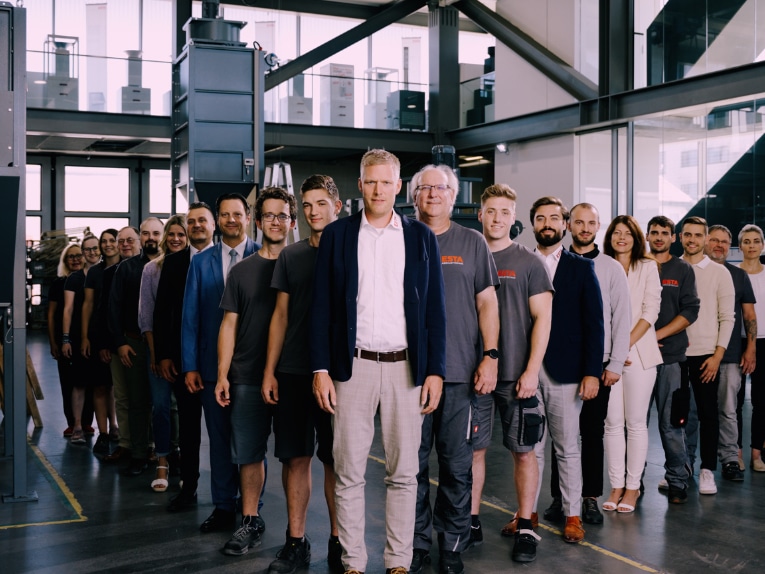 #

People
THAT'S US: NEW ESTA COMPANY FILM ONLINE
ESTA is celebrating 50 years of company history this year.
High time to take another look behind the scenes of the successful family business. The new image video shows in a lively, clever way what ESTA is all about, who the people behind it are, and how innovations are created.
The production of the almost four-minute image film was a real team effort: five days of shooting, nearly 20 locations and more than 30 colleagues in front of and behind the camera were involved. The incentive for the elaborate film project was the company's 50th anniversary, which ESTA is celebrating this year. Since 1972, the family-owned company has been committed to clean air and clean workplaces in industry. ESTA employees explain first-hand how this is achieved, and provide exciting insights into the world of extraction technology in the video. And it's anything but dusty: the viewer witnesses the modern infrastructure, the agile development work, and has the company's core competencies explained by its employees in a friendly, forthright way. A look into the future reveals that a new era of extraction technology has dawned - the new modular extraction system concept is waiting in the wings with the DUSTOMAT HYDRO and other product highlights. Whether customers, interested parties or new applicants - the video appeals to everyone equally.