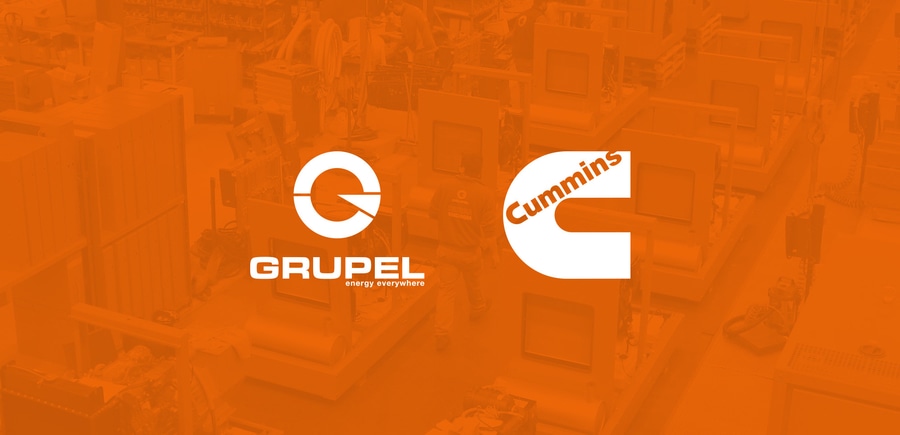 #

Industry News
Grupel establishes agreement with worldwide renowned producer Cummins
Grupel, a European manufacturer of power generators, has signed an agreement with Cummins Inc. (NYSE: CMI), a global power leader corporation, to develop and manufacture gensets up to 700kVA.
The solutions will be produced in Grupel's industrial unit, located in Aveiro, Portugal, and aim at meeting Europe's very demanding low kVA market needs, by making use of Cummins' over 100 years of experience and Grupel's expertise and best in class manufacturing capability to support the very demanding low kVA market. The first products resulting of the agreement will reach the market at the end of this year.
Cummins Inc. Executive Director – Industrial Power (Global) and Power Systems (Europe), Ignacio Gonzalez, sees the partnership as a way for the renowned company "to take another step forward in our ability to help our customers be more successful across Europe. We selected Grupel as the perfect partner to help us expand our product range and allow us to rapidly adapt to the changing market requirements and bring products more quickly to market, which is a key competitive advantage to succeed in this demanding segment.".
Grupel's CEO, Marco Santos, affirms "this agreement represents yet another important milestone in Grupel's history of growth and excellence in the Powergen space. We initiate this partnership as an important part of our expansion plans, a step further towards a greater development of Grupel's products and a unique opportunity for the enrichment of its product portfolio with new solutions, more adapted to a better and sustainable future."
In recent years, Grupel has invested on its infrastructure, with state-of-art machinery and in the digitalization of production processes, heading to Industry 4.0. This has resulted in a new production capacity that can absorb a lot more of new orders.
The company comes to this agreement with expectations of growth, and the desire to strengthen ties of proximity with customers around the world by offering them energy solutions with great performance levels, more diversified and aligned with market demands.