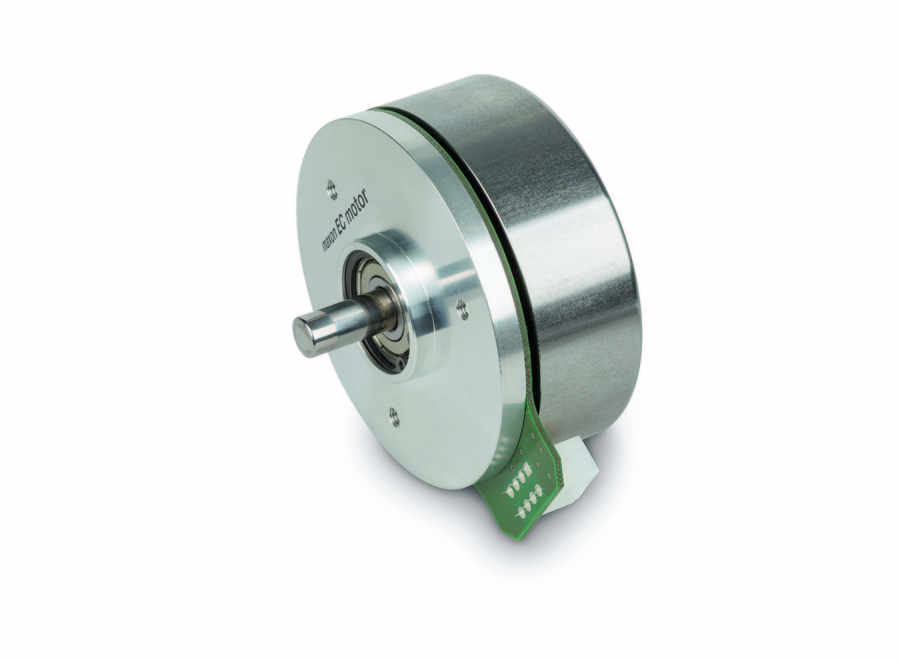 #

Product Trends
A flat motor for high torque.
maxon's brushless EC 90 flat motor with 1 Nm.
maxon's new brushless EC 90 flat motor features maximum torque in a compact design. This and all other drives in this series of motors are now also available with cables.
The EC 90 flat has a diameter of 90 millimeters and is available in two versions, with 160 W or 260 W of power. In the 260 W version, the motor delivers an impressive continuous torque of up to 1 Nm, which makes it the most powerful among all other drives.
Its characteristics make the 260 W version of the EC 90 an interesting choice for direct drives, i.e. without a gearhead. Possible applications include wheel drives, logistics systems and pumps. In combination with the MILE encoder, this brushless DC motor is ideal for positioning tasks.
maxon now offers cable versions of the new EC 90 flat models and the smaller EC 45 flat motors. By default, the cables are attached to the motor and come with a connector. For more information, please visit the online shop: shop.maxonmotorusa.com