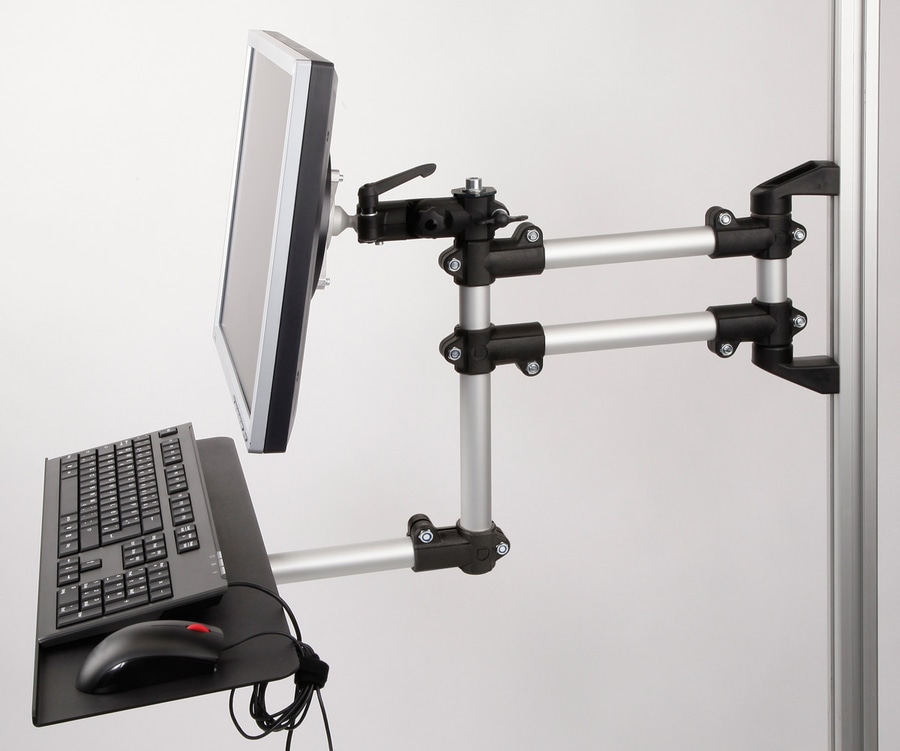 #

Product Trends
Support arms / swivel arms for monitor mountings
Monitor swivel arms for ergonomic workstation design
The monitor mountings from RK Rose+Krieger allow for an optimal view of the monitor or a control panel. The range of action can be increased even further by using a swivel arm. This may be useful for carrying out set-up work on machinery for example, or if the monitor is having a disruptive impact on the working environment.
There is also the option of expanding the support arm with two support tubes (twin version) to include a sturdy keyboard tray. The modular design of the RK swivel arm/support arm system allows for varied combination options and helps to adapt workstations to the most ergonomic arrangement.
Two different support arms/swivel arms are available, based on the load to be supported (monitor weight, torque support). The basic version has one support tube for loads of up to 10 kg , and the twin version has two support tubes for loads of up to 25 kg.
If the system is expanded to include the optionally available keyboard tray, then we would recommend using a twin-version support arm with two support tubes.