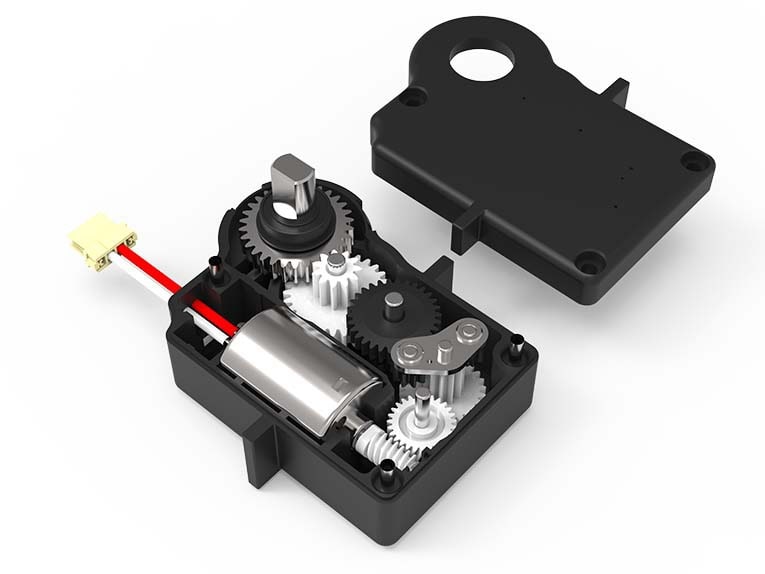 #

Product Trends
Gear Motor for Glass Arch Door Lock
DC Motor With Gear Reduction
Rated Voltage: 6V
No-load Speed: 45±20%
No-load Current: 300mA MAX
Rated Loading Torque: 1000g.cm
Rated Loading Current: 600mA MAX
Locked-rotor Torque: 3g.cm REF
Anti-drive Torque: 10KG.cm MAX
Noise: ≤65dB under stable circumstances (test in 10cm away on the lateral side without windshield)
Feature:
The glass arch door is simple and beautiful. This gear motor can suit this kind of door well without destroying its beauty.
It's useful for locking and unlocking steadily and reliably.
This gearbox solution for the glass arch door enables large torque, compact size, high efficiency.
Multi-application. ZHAOWEI glass arch lock gearbox can be applied to frameless glass doors, framed glass doors, or aluminum bridges, glass doors for office partitions, or wooden doors.