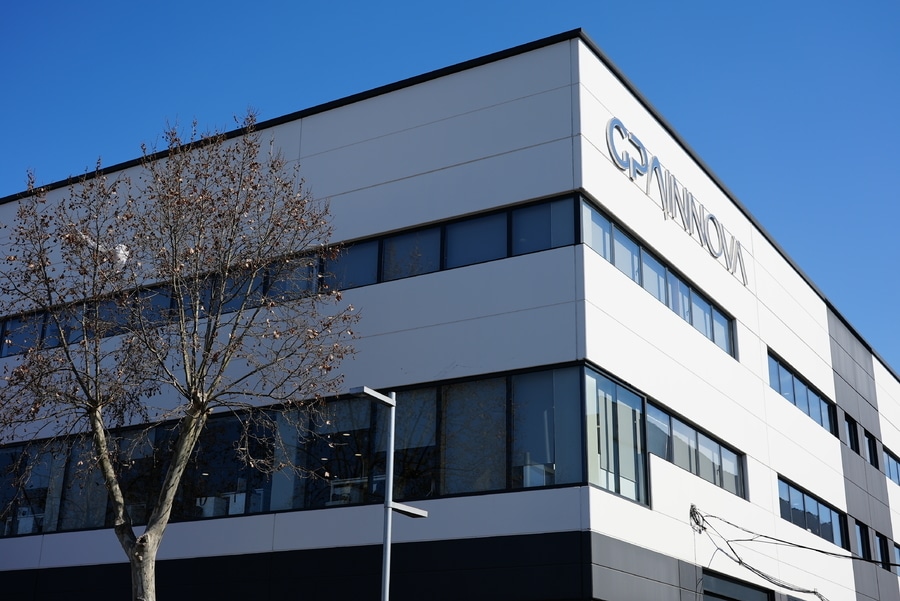 #

Industry News
GPAINNOVA is the 2nd Europe's fastest-growing company in the mechanical engineering sector, according to Financial Times
It also ranks as the 10th in Spain and the 374th in Europe
GPAINNOVA, one of the leading technology business group specializing in metal surface finishing, has been selected as the 2nd fastest-growing organization in the mechanical engineering sector and the 1st one in Spain in this field for the fourth year running, according to the FT 1000 Europe's Fastest Growing Companies 2023. This annual ranking, compiled by the Financial Times in partnership with the German data provider Statista, identifies the European companies with the strongest revenue growth between 2018 and 2021.
The minimum average growth rate required to be included on the list was 36.2 per cent — marginally less than the 36.5 per cent last time round. GPAINNOVA doubles this percentage (73.68 percent), with an absolute growth rate of 419 percent, ranking 374th in Europe.
THE FIRST SPANISH INDUSTRIAL COMPANY FOR THE FOURTH CONSECUTIVE YEAR
Among the 38 Spanish companies featured in the ranking, GPAINNOVA is the 10th in Spain and the first industrial organization in that country (in this case, for the fourth year in a row). Although 2022's figures have not been considered on this list, GPAINNOVA broke its turnover record for the sixth consecutive year, achieving €26 million (12 percent more than in the previous year).
GPAINNOVA is also among the 125 companies that have won a place on the ranking in three consecutive years, and among the 356 organizations that also appeared in the previous edition.
MOST REPRESENTED COUNTRIES AND CITIES
Although the UK hosts four out of the top five groups in the ranking, it remains the 3rd most-represented country with 155 fast-growing companies, behind Italy, with 260, and Germany, with 217— leaving the country placings unchanged from last year.
Anyhow, London has retained its position as the city with the largest number of fast-growing companies, for the seventh consecutive year, with 83 businesses listed, followed by Paris (34) and Milan (33).
ABOUT GPAINNOVA
GPAINNOVA is a technology group established in 2013 in Barcelona, with subsidiaries in Sunrise (Florida, USA), Hong Kong and Shenzhen (China) and specializing in surface metal finishing machinery with its brands DLyte and MURUA; marine robotics with SEABOTS, high-performance power electronics with POWER INNOTECH, and medical devices with GPAMEDICAL. GPAINNOVA has a team of more than 180 professionals on staff and more than 40 engineers, more than 60 distributors, more than 900 worldwide clients, and more than 950 surface finishing machines installed. In February 2023, the organization has been announced as the Most Innovative Surface Finishing Group 2022 at the European Enterprise Awards.