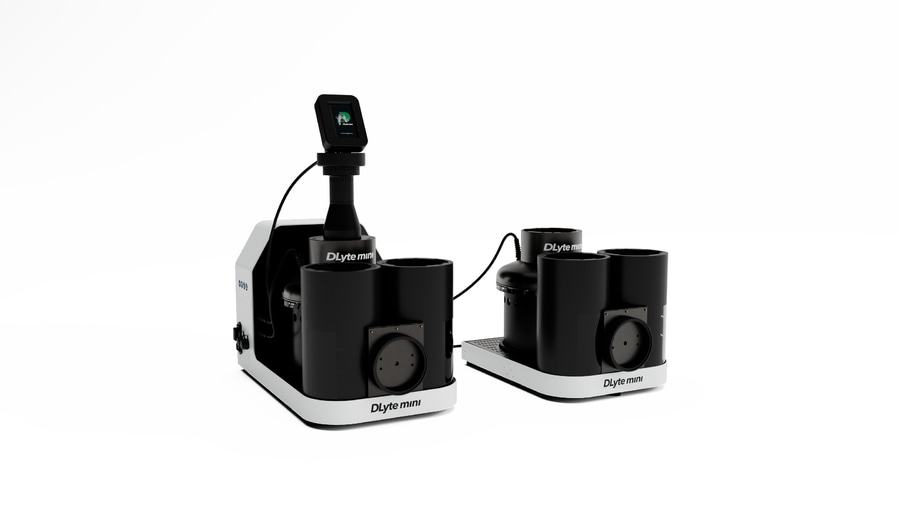 #

Product Trends
GPAINNOVA Launches DLyte Mini, the Lightest Polishing Machine for Dental Laboratories
Presented at IDS 2023
GPAINNOVA, one of the leading technology business group specializing in surface finishing solutions for metal parts, presented yesterday at the IDS 2023 trade fair (Cologne, Germany) DLyte Mini, the lightest polishing machine on the market for dentistry.
The new DLyte Mini is an ultra-compact solution for dental laboratories that need to automate their polishing processes at a very low outlay, while obtaining high-quality, consistent results in a single 20-minute step. In addition, it is equipped with a plug-and-play system and an intuitive user interface for a user-friendly experience.
A COST-EFFICIENT SOLUTION FOR MIRROR FINISH IN COBALT-CHROME
Based on the disruptive DryLyte Technology, this device achieves mirror-finish results for CoCr dental implants. This machine is suitable to polish up to 2 RPDs per work cycle. It has been equipped with a polishing unit and a two-stage cleaning system that thoroughly rinses the piece and removes any remaining electrolyte, after the polishing, offering the most complete solution in a compact system. Holder for 2 RPDs and rinsing containers are included.
No electrolyte conditioning system is required, since it counts on a two-stage cleaning system that thoroughly rinses the piece and removes any remaining electrolyte.
Further benefits are that it automates and merges traditional multiple steps (rubber tip, electrolytic bath, and final buffing) in a single one; reduces the cost up to 80% and allows the treatment of internal cavities that cannot be accessed mechanically, respects complex geometries and tight tolerances, and standardize the production with proven biocompatibility and an easy waste management.
Due to its small dimensions and weight (669 x 708 x 400 mm, 30 kg), its price under €10,000 and the fact of not requiring a special pre-existing electrical or compressed air installation, DLyte Mini is affordable to any company.
A SECOND MACHINE BODY FOR SUPERIOR BRIGHTNESS
For an even brighter finish, a two-step polishing process can be carried out by combining the DLyte Mini with a complementary machine body. This process can achieve superior brightness results in only five minutes. The second body has the same two-stage cleaning system, that effectively rinses the pieces and removes any leftover electrolyte after the second polishing step.
The second machine uses the same machine head used for polishing in the DLyte Mini, allowing a fast and easy combination of polishing processes.
ABOUT GPAINNOVA
GPAINNOVA is a technology group established in 2013 in Barcelona, with subsidiaries in Sunrise (Florida, USA), Hong Kong, and Shenzhen (China) and specializing in surface metal finishing, with its brands DLyte and MURUA. GPAINNOVA has a team of more than 180 professionals on staff and more than 40 engineers, more than 60 distributors, and more than 900 worldwide clients and more than 950 machines installed. It allowed the company to achieve a record annual turnover of €26 million, with double-digit growth compared to the previous year. GPAINNOVA has been selected by Financial Times among the 1,000 Europe's Fastest Growing Companies between 2020 and 2023.