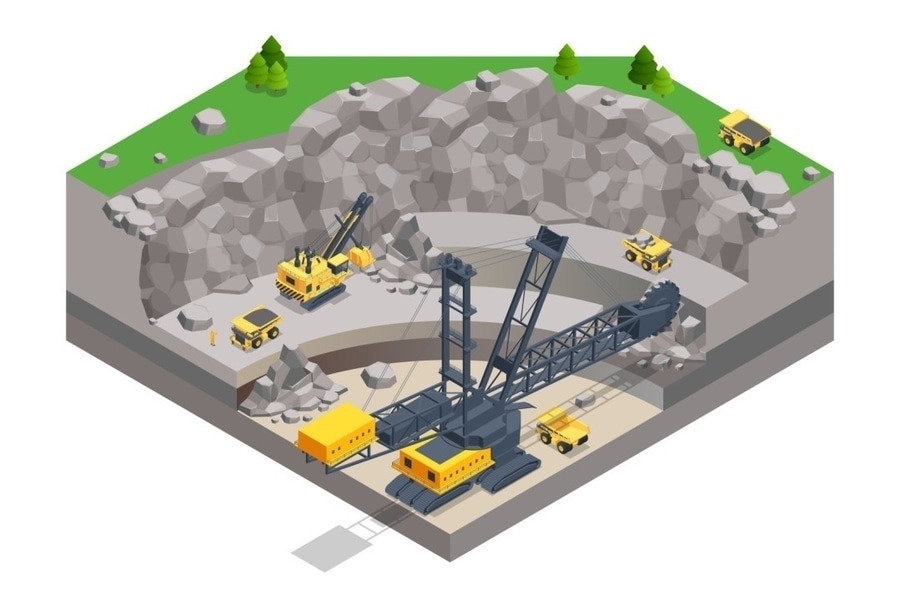 #

Industry News
Bucket-wheel Excavators (BWEs)
Bucket-wheel Excavators (BWEs)
Bucket-wheel excavators (BWEs) are arguably the most significant and heaviest vehicles ever built by humans. According to the Guinness Book of World Records, BWE is one of the largest vehicles to date - the Bagger 293, currently the largest excavator, is the largest and heaviest land vehicle in human history (14,200 tons).
1. What is a bucket-wheel stacker reclaimer?
Bucket-wheel stacker reclaimer refers to a high-efficiency loading and unloading machine used for continuously conveying stacking and reclaiming materials in large dry bulk storage yards. The main function of BWE is to act as a continuous excavator in large open-pit mining operations, removing thousands of tons of overburden every day. BWEs differ from other large mining equipment, such as bucket chain excavators, in that they use large wheels consisting of a continuous bucket pattern for scooping up material as the wheels turn.
2. Application conditions of bucket-wheel stacker reclaimer
Bucket-wheel stacker reclaimer has a wide range of applications, with the advantages of reliable and stable equipment performance and operation, large operation radius, wide rotation angle, and high efficiency, which make it appear in more large-scale mines, power plants, and other working conditions.
Electric power industry - coal burning, raw coal yard
Cement building materials industry - limestone, coal, gypsum, slag
Metallurgical industry - iron ore, limestone, coal, pellets
Bulk Terminals - Coal, various ores
3. Bearings for bucket-wheel stacker reclaimer
Usually, bucket-wheel stacker reclaimers operate under relatively harsh working conditions, and the rotating function of the mechanism in this equipment is realized by bearings.
A large amount of dust will be generated in the working conditions of the bucket-wheel stacker reclaimer. If the dust enters the bearing with the large volume of the equipment itself and the high load during operation, the bearing is prone to the problems of raceway wear and insufficient lubrication. Therefore, attention must be paid to maintenance in daily work. For example, to ensure the smooth operation of the bearing, it is not only necessary to add lubricant alone but also a certain amount of oil can be added to the lubricant, to fill the entire bearing raceway with the lubricant using compressed air, improving the lubrication effect; if the bearing of the bucket wheel stacker reclaimer has raceway wear, the raceway needs to be replaced immediately, to correct the structural deformation of the bucket-wheel stacker reclaimer.