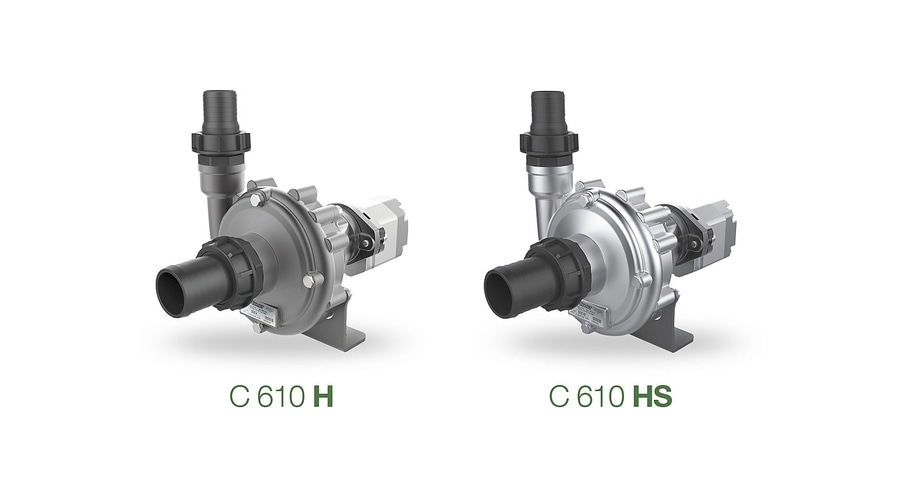 #

Product Trends
C 610 H & HS - Hydraulic centrifugal pumps for low pressure treatments
The assembly, composed of a hydraulic motor and C610
centrifugal pump, is designed for use in large towed or
self-propelled bar systems, for weeding and low crop
treatments in agriculture.
PERFORMANCE
Satisfying the need for high flow rates and reduced sizes, it
ensures easy application on the machine independent from
power take-off and allows precision and safe operations if
associated to a computerised system for adjusting and
controlling distribution; it is therefore ideal in environmental
conditions and with intensity of work that demand simple,
reliable solutions. Performance depends on the oil flow rate of
the hydraulic system and can reach up to a maximum of 650
l/min and a maximum pressure of 11.3 bar with the delivery
closed. The pump is designed to maintain a high flow rate
whatever work pressure is used.
MODELS
The pump is available in either cast iron with anti-corrosion
surface treatment (H) or AISI 316 stainless steel (HS).