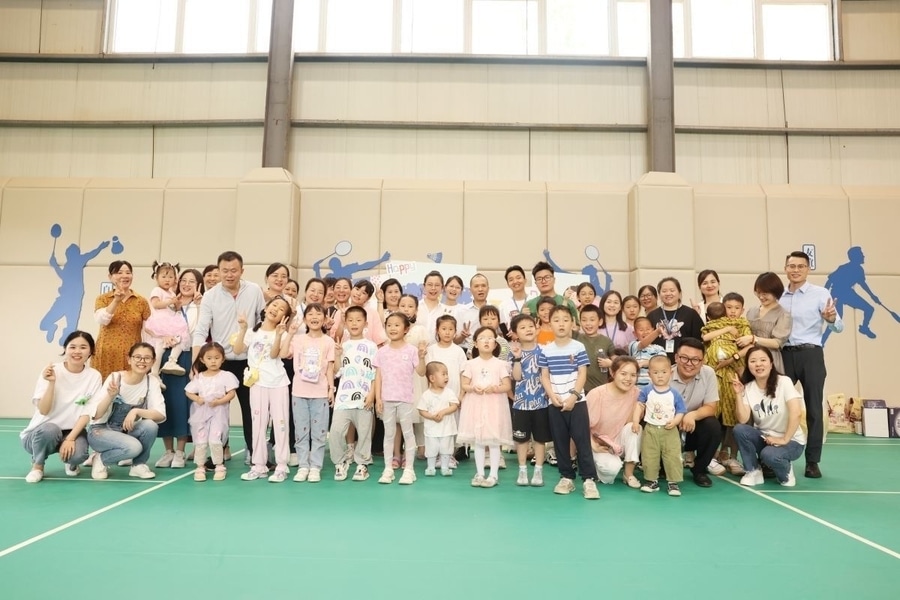 #

People
The Children's Fun Sport Games of YOEC
YOEC hosted the first Children's Fun Sport Games on 1st Jun.
It promoted the emotional communication between staffs and their children. The entire factory park has been redecorated for this special festival. There are colorful flags flying in the sky, colorful butterfly balloons on the tree trunks, and all sizes of windmills on the ground. Children's laughter can be heard everywhere.
On June 1st, YOEC Recreational and Sports Center is our main venue, and the company has prepared surprise gifts for our little family members.
Following the competition principle of "safety and happiness first, competition and competition second", after many hardships, parents and children showed a tacit understanding of cooperation, courage to overcome difficulties, and the joy of intimate interaction. Finally five children won the Mystery Prizes! Congratulations!
This activity is not only to improve cooperation spirit of parents and children, but also to strengthen the body. Wish you all a healthy and happy day.